PAX Australia was an amazing opportunity for local Indie developers to show their heart felt titles to a massive audience. They were treated like established game companies with their own professional booths and a large portion of the show floor. I throughly enjoyed talking to some of the developers at these booths and getting a real feel for what they were all about and what games they had created. It was truly inspiring and a fantastic experience, one that I hope carries through to next year's PAX Aus.
Studio Grow is a four man studio based in Melbourne. Andey is the designer and also takes care of textures, user interface and other bits and pieces. John is another designer and takes care of the levels as well as the particle effects. Jacob is the lead animator as well as the creator of any promotional material and Tim takes care of all the hardcore programming and ensures that the servers are working as they should. They are currently working on their first commercial release, simply titled Grow.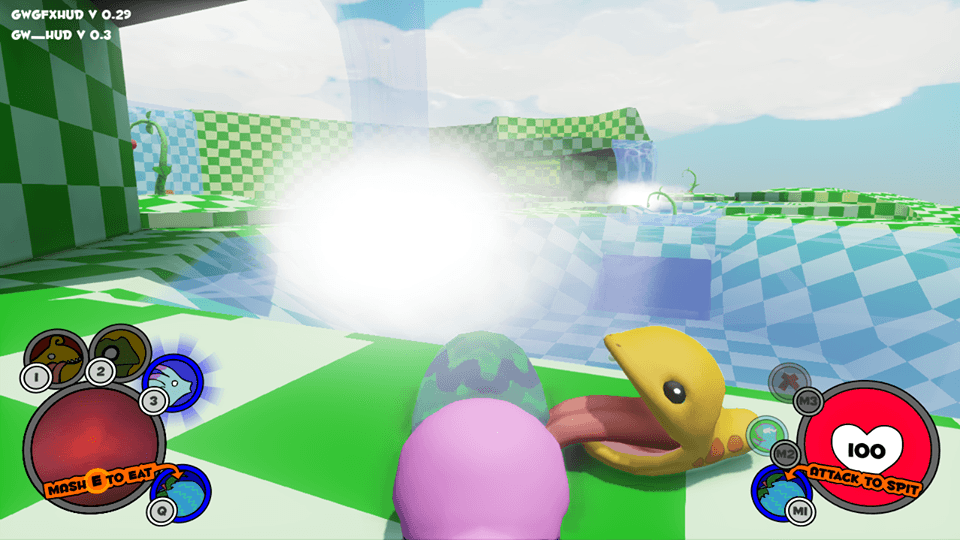 Grow is being developed for the PC and was easily one of my favourite games of the show. Grow is best described as an online, multiplayer brawler with monsters that can evolve by eating different types of food. You start out with the basic monster known as Nom and by eating enough food, can then evolve that monster to gain a new look, new attacks and new abilities. You can focus on eating a certain sort of food to gain an advantage in a certain area (for example, eating meat will evolve Nom into a Growl who is big and bulky and has high attack power), or mix and match different combinations to suit your playstle. The game has a bright and colourful palette and features great 3D models that bring alot of life to the monster characters. Up to 32 players will be able to battle it out against other monsters online when the game releases.

One thing I was curious about was the inspiration for the game. This is Andey had to say on the matter.
"The list of inspirations is so huge. The one's we always list are Pokemon and Team Fortress 2. We have the evolution thing going on from Pokemon and the whole battle situation going on from TF2 where it's really aggressive and stuffs flying everywhere and it's class based. Plenty of other Nintendo titles as well such as Super Mario Sunshine."
The heart and passion being put into Grow is truly amazing and it was a joy to talk to the team as they explained the various aspects of the game. I walked away from the stand with a great impression of Grow, my Nom trading/business card and really wanting one of those cute plushies the team had created for PAX.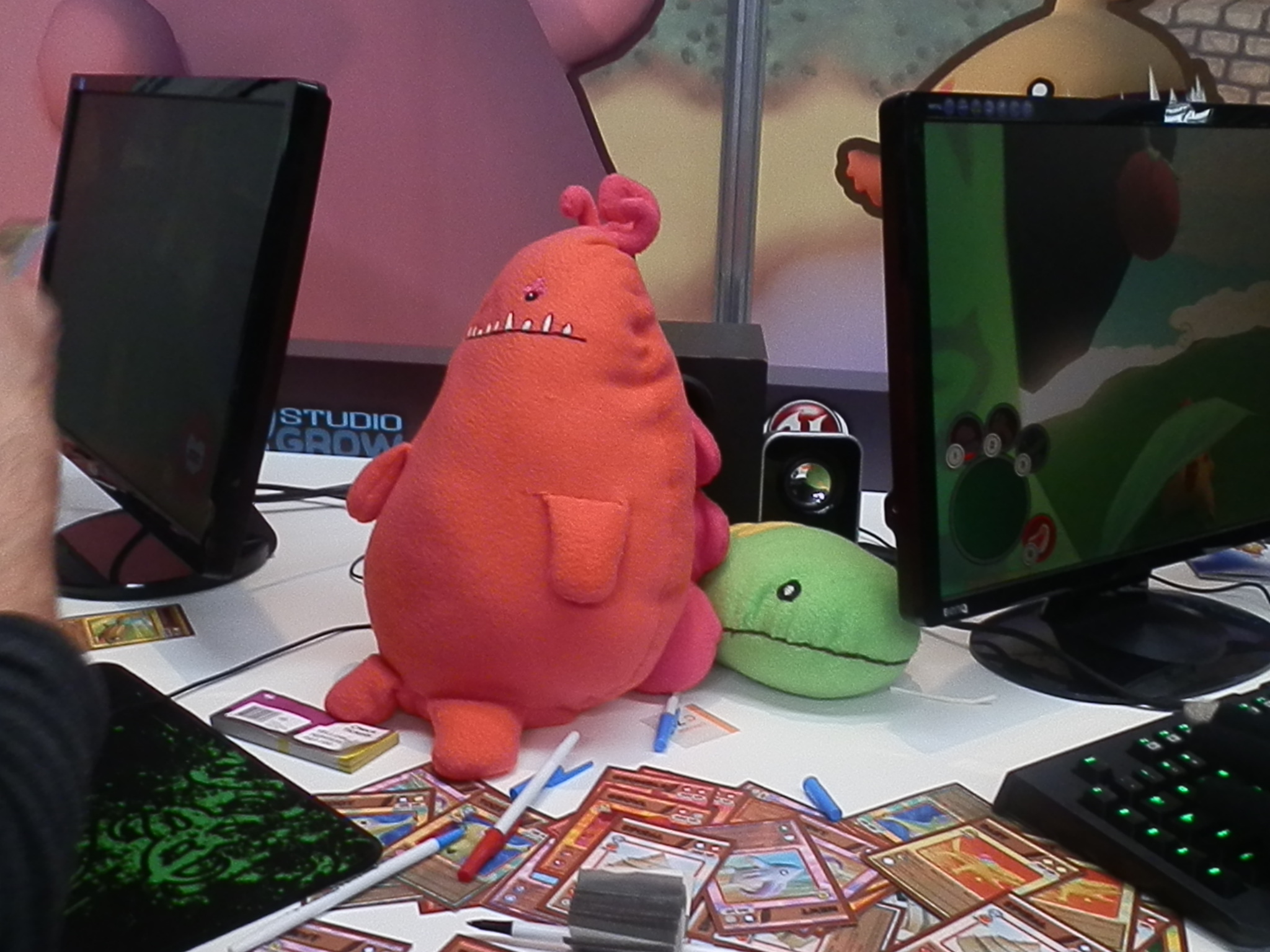 If you're interested in Grow, the video below helps explain all the mechanics and gives an oversight of the game. So far there is no release date but the team is working hard to bring it to you as fast as possible. If you like what you see, feel free to support the developers by liking their Facebook or visit their official website and click on the about button if you would like to download an early build for free. While your here, feel free to read on to our other Indie Spotlight which focuses on Considerable Content and Cargo Chaos which was just recently released on mobile devices.