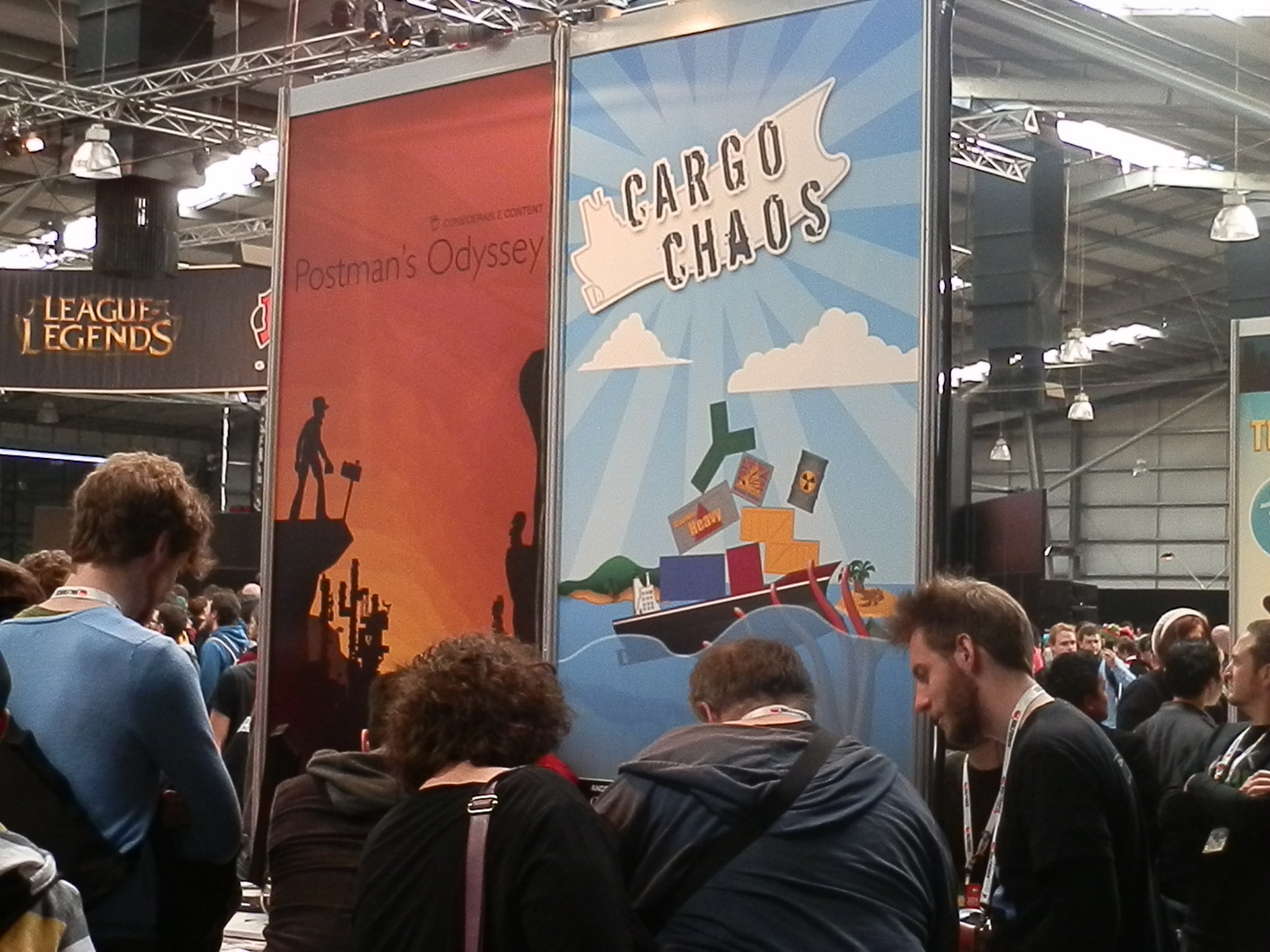 For me one of the greatest things about PAX Australia was that local Indie developers got to chance to show their creations to a massive audience. They were given a large portion of the show floor to set up their own professional looking booths and demonstrate their game in a relaxed setting to the masses. Talking to these guys and seeing the passion they have for their creation is inspirational and amazing to see. I took some time to hang out at a couple of these booths and get to know who these indie devs were, what they were all about and what they had to show. My first stop was at the Considerable Content booth.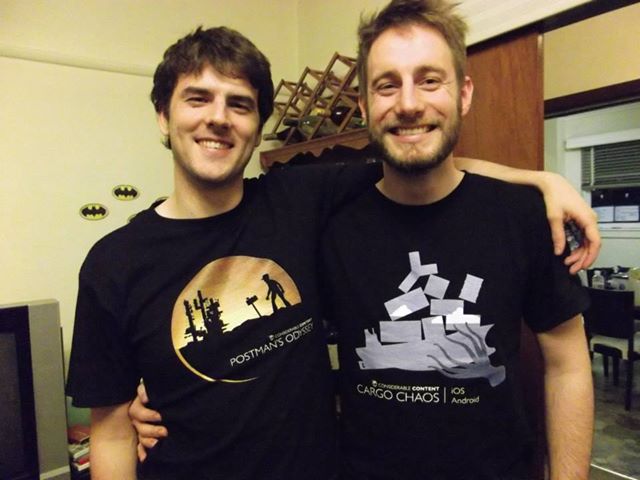 A two man team made up of designer Edward Blanch and software engineer Scott Beca, the Melbourne duo were there to showcase there latest creation and first major release, Cargo Chaos. The game centers around you stacking a number of different crates of varying sizes and properties (for example, a circular crate that rolls everywhere or a container of animals that jumps around) onto a ship and then keeping those blocks on board the ship as it sails across the sea to the docks. This isn't as easy as it sounds however as the ship isn't infinite in size and the sea it has to traverse isn't exactly calm. It's up to the player to stack the blocks in a way that will minimize movement so that when the ship begins travelling across the rough sea the shipping containers won't fall into the ocean and you will get to keep your multiplier.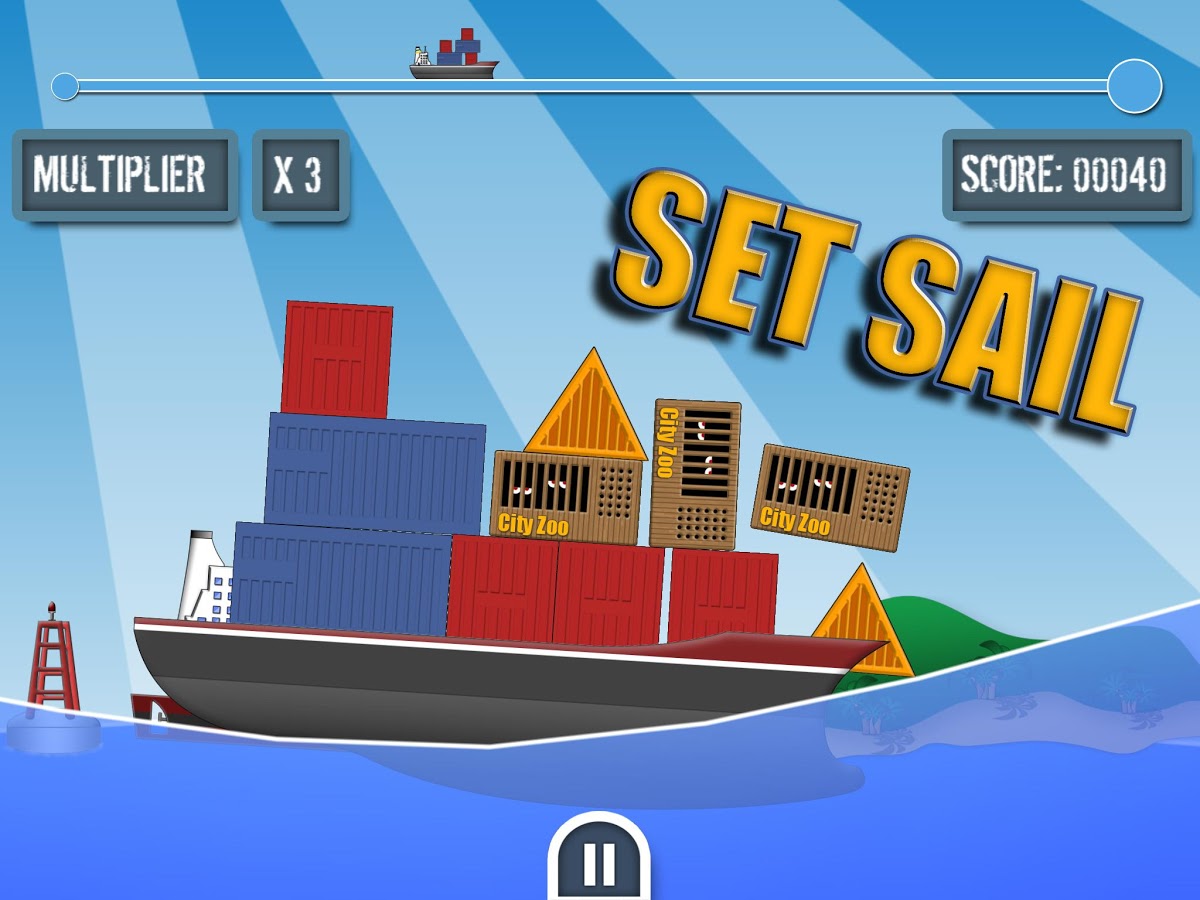 Cargo Chaos packs in 30 levels with each one increasing slightly in difficulty. Trying to get 5 bells on anything past the levels at the beginning is a tough (but fun) challenge. I was interested to ask what the inspiration for the game was and Scott was happy to share that with us:
"We came up with the idea of stacking blocks on a moving object. It was just a moving platform, we didn't exactly know what it was, then we were like O.K, where can we go from here? What kind of setting generates a moving platform? And that's where the boat moving over the ocean came from. From there it became how can we make this more interesting instead of just blocks. So we took some inspiration from Tetris and other games like it and made the blocks crazy and have different properties and it just kept growing from there."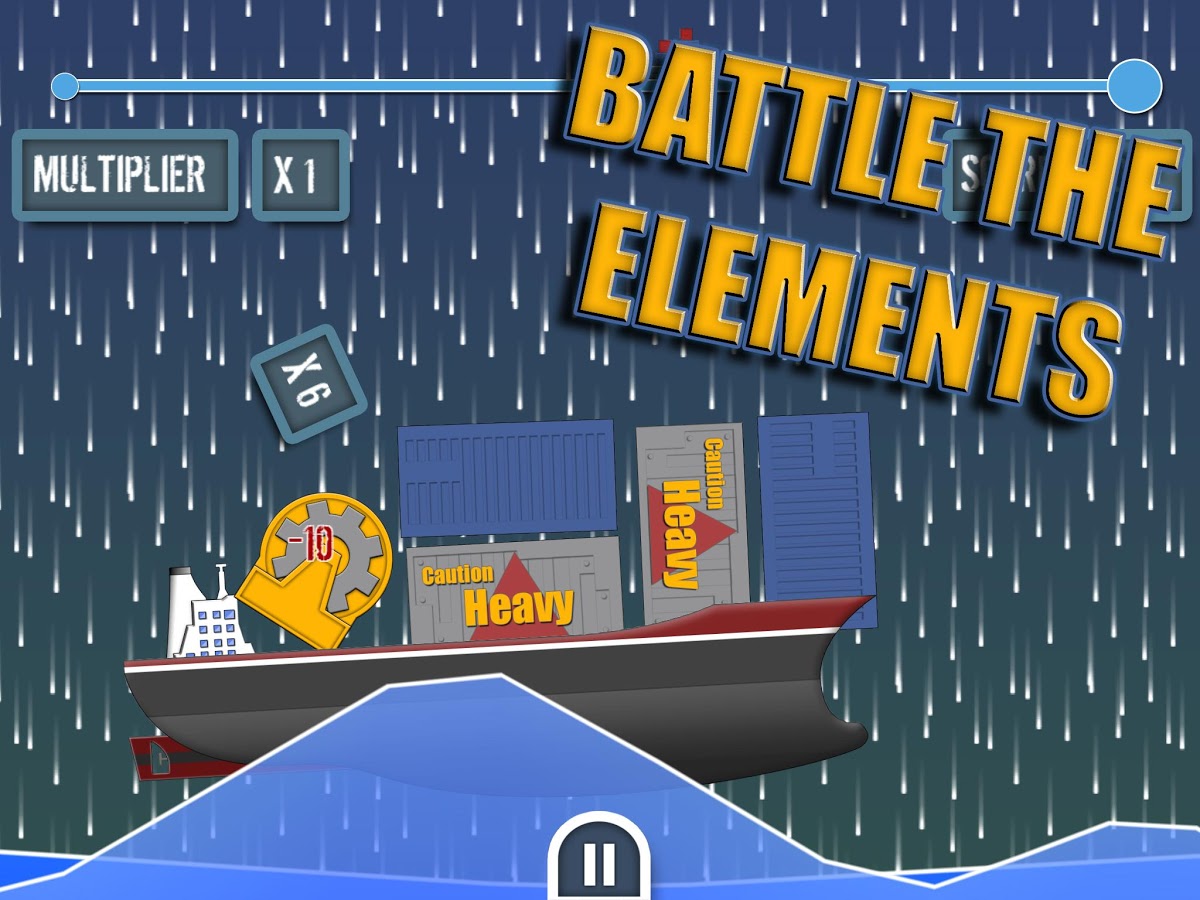 I also asked what was next for Considerable Content now that Cargo Chaos has been completed.
"With Cargo Chaos we wanted to do something that we knew we could finish to show that we can finish a game and to have something out there. Now we're going to continue bug testing Cargo Chaos and possibly provide future enhancements depending on how well it does and if the business case is there.

The next game we're working on is Postman's Odyssey. It's a 3D atmospherical, exploration platformer. It's set in a wierd world about a postman that's been teleported there and he doesn't know why. He works out he has mail to deliver and he wants to know why he has this mail and what his doing there and so will the player. You will basically be exploring this world with alot of free movement and you will gain alot of abilities to help you do this. You will start off with a single jump then you will get a double jump, later on you might even get a triple jump or the ability to glide. In it's most basic form we wanted to really tap into the idea of that feeling in a game when you see something in the distance and you wonder can I get there. We don't want to do anything like invisible walls we just want you to able to explore. "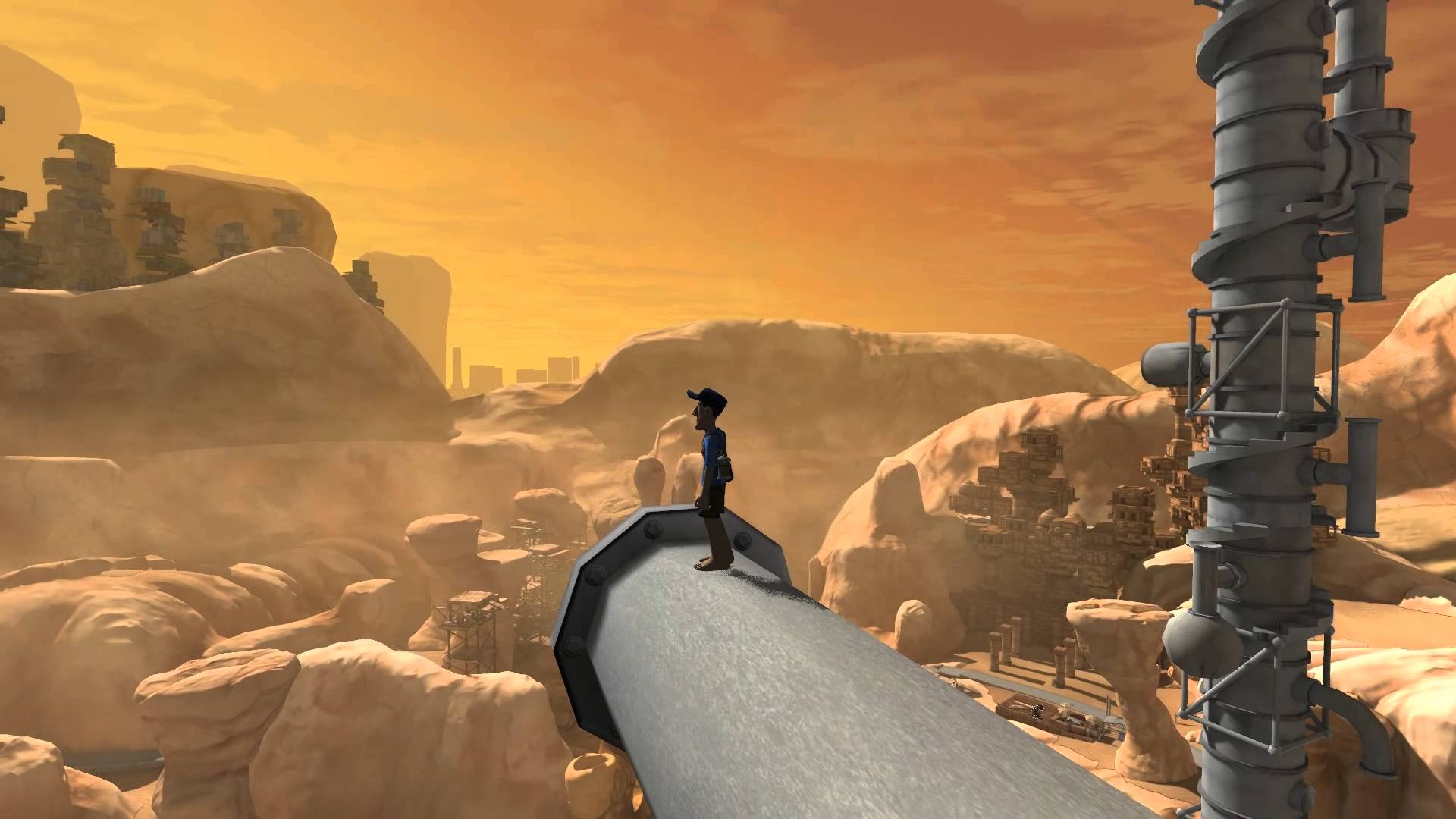 You can check out the trailer for Cargo Chaos below and if you like what you see you can download Cargo Chaos for iPhone and iPad from the App Store and for Android from the Google Play Store. If you would like to stay in touch with Considerable Content and what they are up to, support them by liking their Facebook or visit their official website to see developer diaries, blogs and more. While your here, feel free to read on to our other Indie Spotlight which focuses on Studio Grow and their game Grow.