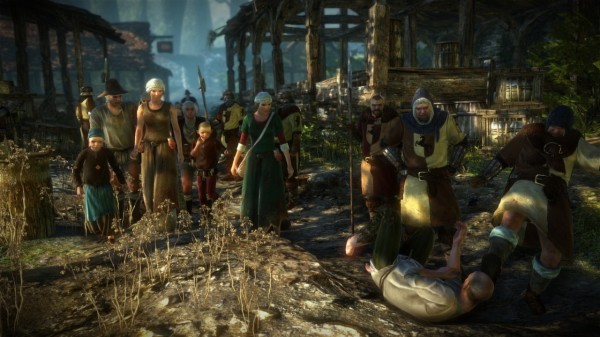 The best of the best goes to 75% off The Witcher 2: Assassin of Kings on Steam. It is a fantastic RPG that now contains a fantastic set of mod tools. For those who haven't played The Witcher, the first game is also 75% off. For those playing The Witcher 2 for the first time, many players highly recommend using Flash's Combat Rebalance 2 mod right off the bat.
---

The 20% coupon lives in a new form this week. Enter GMG20-KCDKK-H4TPB at the checkout for an extra 20% off on most GMG titles. GMG is doing something different this weekend with the best deals running for short bursts between 24-72 hours long.



Get Games is running a Ubisoft themed Get Loaded weekend. Any two of the games on the list can be purchased for $10.00. Unfortunately, North American buyers are not eligible for this deal who will have to settle for Civilization games on sale for up to 75% off.
Prince of Persia: The Forgotten Sands
IL-2 Sturmovik: Cliffs of Dover
H.A.W.X. 2 Deluxe Edition
Call of Juarez: Bound in Blood
Far Cry
Driver: San Francisco Deluxe Edition
Brothers in Arms: Hells Highway
Ghost Recon: Advanced Warfighter 2
Anno 1404: Gold Edition
Far Cry 2
EndWar
Assassin's Creed II Deluxe Edition
Blazing Angels 2: Secret Missions of WW II
Silent Hunter 4 Gold Edition
Rainbow Six: Vegas 2
Settlers 7: Paths to a Kingdom
The Adventures of TinTin