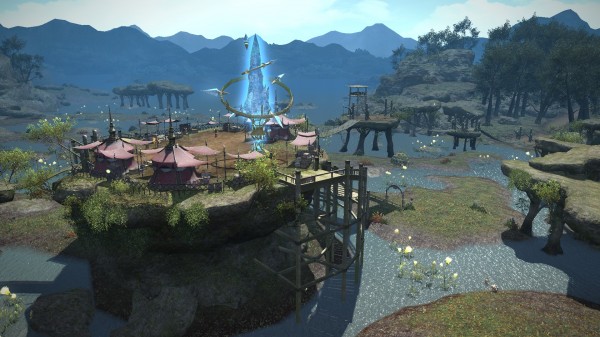 While betas are all well and good, there comes a time for them to come to an end and generally that's when the game is about to come out, which seems to be the case for Final Fantasy XIV. The final beta will be taking place August 17th to August 19th on both PC and PS3, after which all the beta activity will cease until the games release August 27th.
But, that doesn't mean players will be forced to wait more than a week to get back into the game as Square Enix has just announced that those who have pre-ordered the game will be able to gain early access on August 24th. They have also announced some of the game's incentives from Veteran Rewards that depend on the length of players subscriptions, to a free companion iOS app titled Final Fantasy XIV: Libra Eorzea launching a week after the game, to the ability the play for free until September 9th for those that registered Final Fantasy XIV 1.0.
Final Fantasy XIV: A Realm Reborn will release August 27th, 2013 for PC and PS3, new accounts get 30 free days with a starting monthly subscription of $12.99 (£7.69 / €10.99) after that. Want more information? Check out our own Final Fantasy XIV Preview.