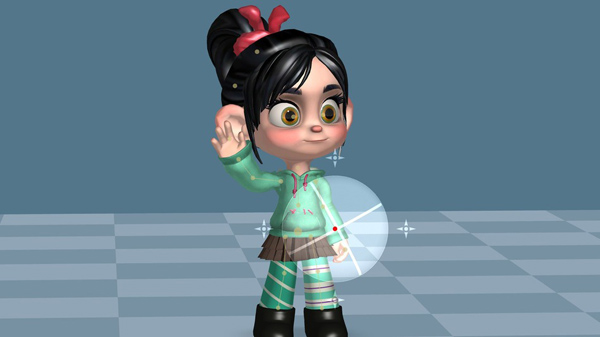 Disney have been the studio responsible for many of the movies that defined our childhood. No matter when you grew up, I bet that you watched your fair share of Disney films. Today, Disney have given us the keys to the vault, and through the new Disney Animated app for iPad, allowed us an unprecedented look at the art from Disney's animated movies past and present.
Disney Animated allows users to take a look back in time at all of Disney's 52 animated full-length feature films, plus their upcoming feature; Frozen. In addition to giving fans a first-look access to the artistic process behind Frozen, Disney Animated brings a wealth of visual delight, including; over 750 interactive illustrations, 400+ short animation clips, 350+ high quality images from the Disney archives (including backgrounds, concept art and character sketches), hugely detailed (and super-zoomable) storyboards, 3D interactable artifacts, a colour map that shows the colour summary and frames from every scene from each movie all in one easy to navigate app.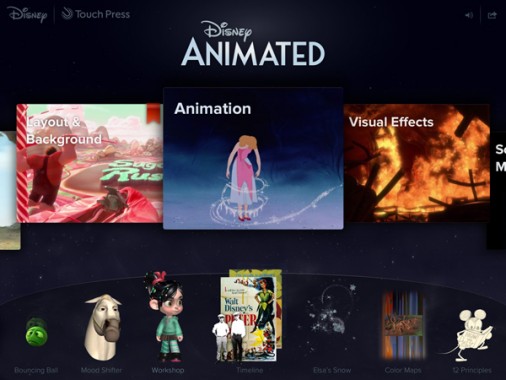 It is hard to convey the magic and wonder that such an app can contain, but I think Disney Interactive Entertainment's Senior Vice President, Mark L. Walker said it best with;
At Disney Interactive we are committed to building new, high-quality storytelling experiences that leverage digital technologies and platforms … Through the power of the iPad, we are bringing fans closer than ever to their favorite Walt Disney Animation Studio films and the art and technology of making those films. Disney Animated represents a rare moment when innovation, technology and art converge to create an experience that is entirely new.
Disney Animated definitely falls into the "premium" price category, at a whopping $14.99. This app isn't meant for kids, but is targeted more towards budding artists who want to see how the big boys do it, and nostalgic adults who think back on their lives watching The Lion King and The Little Mermaid, or Toy Story and Finding Nemo. If you are interesting in how your favourite childhood movies came to be, then this app has all the answers you could dream of and more, so you would definitely get bang for your buck.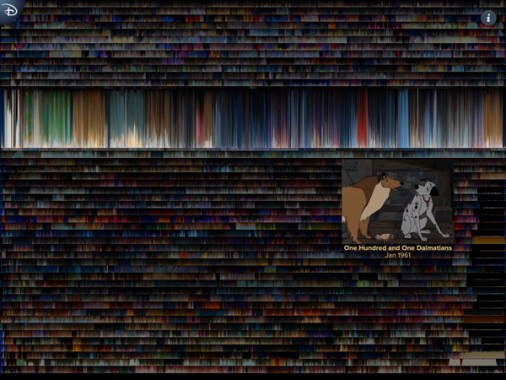 Are you interested in the artistic process or just want to relive some childhood memories, and will you be picking up Disney Animated? If so, grab it here and let us know in the comments below. As always, be sure to stay tuned to Capsule Computers for all the Disney News as it becomes available.