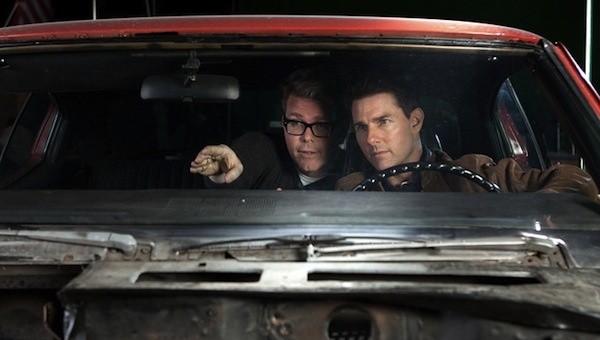 Paramount Pictures and Skydance Productions have just confirmed – after rumours surfaced just the other day – that writer/director Christopher McQuarrie (The Usual Suspects) will direct the next Mission Impossible movie, reuniting with Tom Cruise, whom he directed in last year's novel-to-film adaptation, Jack Reacher.
The screenplay for M:I 5 is being written by Drew Pearce, with Cruise reprising the iconic role of Ethan Hunt, who was first introduced to movie-goers back  in 1996. J.J. Abrams' production company Bad Robot will continue to serve as producers, alongside Tom Cruise Productions and, of course, Paramount. Co-financiers and executive producers of the last instalment – M:I: Ghost Protocol – Skydance Productions, will now become more involved, working closely with the team in both the development and production process.
Cruise stated;
I am thrilled to reunite with Chris for the latest instalment in the Mission series. I began producing the films with the goal that a different director with his own vision would make each one.  Chris is an extraordinary filmmaker who will deliver the heart-pounding action and thrills that audiences around the world have come to expect from the Mission: Impossible franchise.
Adam Goodman, President of Paramount Film Group, added that; "the Mission series is special for its signature directors; Chris McQuarrie keeps this tradition thriving." The franchise is obviously showing no signs of slowing down, with Ghost Protocol raking in nearly $700 million worldwide – Cruise's highest grossing film to date in his storied career – taking the series' overall lifetime box-office haul to $2 billion+.