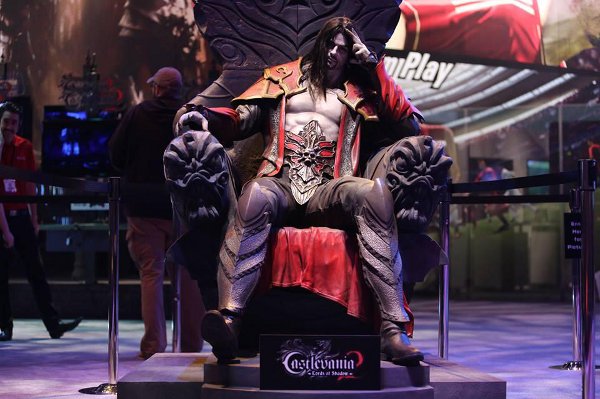 Castlevania: Lords of Shadow was the massively acclaimed 2010 re-invigoration to the much-loved Castlevania franchise. Since then, players all over the world have been waiting for a sequel, determined to see where the story goes after the shocking conclusion at the end of the first game.
At this year's Gamescom event, Konami took the stage and finally announced when we can expect Lords of Shadows 2 to hit store shelves. Get your chain-whips and vampire steaks ready, as we will be able to combat evil once again on March 6th, 2014.
The game will be releasing on PS3, Xbox 360 and PC, and will be a huge improvement on the already popular game. Konami have listened to the incredibly passionate fan-base, and have incorporated their ideas and improvements into the new installment. Some of these improvements include; a truly open-world experience where players are able to explore and travel all across the game's impressive map, as well as visual and gameplay enhancements all designed to make this the ultimate Castlevania experience.
Castlevania: Lords of Shadow 2 will be hitting store shelves across Australia on March 6th for PS3, Xbox 360 and PC, and will mark the conclusion to Konami's epic vampire-slaying story. With that in mind, you wont want to miss a second of the news as it develops for this game, so for all the Castlevania news as it becomes available, stay tuned to Capsule Computers.