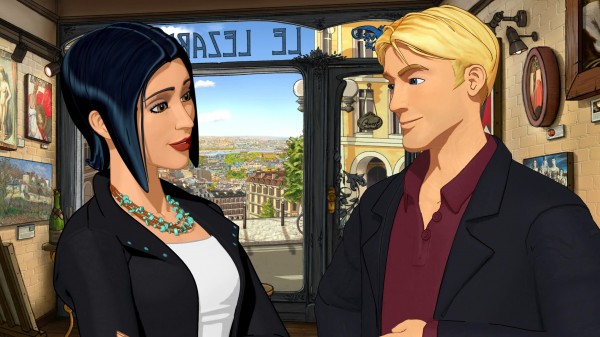 Legendary adventure series Broken Sword rose again after six years of silence thanks to a Kickstarter campaign back in early 2012. Now, PS Vita owners will join iOS, Android, and PC gamers in enjoying Broken Sword: The Serpent's Curse. Nico and George are returning for another epic adventure across Europe after a murder in an art gallery leads the pair in a conspiracy over 5000 years old.
"For fifteen years the escapades of George and Nico have challenged and delighted millions of fans. Celebrated for its thoughtful mysteries, ingenious puzzles, lovable characters and witty dialogue, the series continues to appeal to a wide contemporary audience yearning for compelling story-driven games," says Noirin Carmody, Founder and COO of Revolution. "We are excited to bring the latest adventure to Gamescom in Cologne and show it to media all over Europe for the first time."
Broken Sword: The Serpent's Curse will be released for iOS, Android, Linux, Mac, Windows, and PS Vita near the end of 2013.