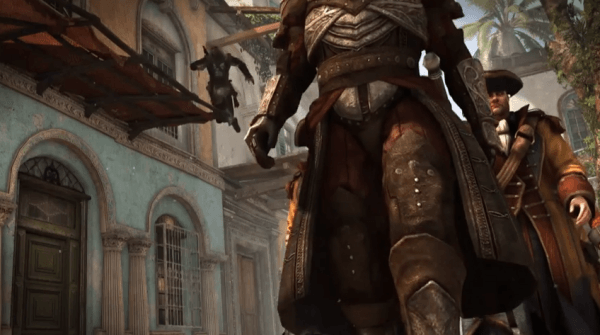 Ubisoft, the team behind the upcoming pirate assassin action adventure game Assassin's Creed IV, have released a new trailer for the game at Gamescom 2013.
Simply titled the "Gamescom Trailer," the latest video from Ubisoft features some fantastic video footage of assassin pirate Edward Kenway as he maneuvers through the city to meet up with a particularly unpleasant axe-wielding chap and his friends.
Throughout the trailer we can also get a good sense of the time and place, as well as who Kenway is in it. We can see him wrecking house one minute and, after a change of clothes, enjoying a drink with a rather joyous young lass the next.
Be sure to check out the video in the video player below this article for the full treat.