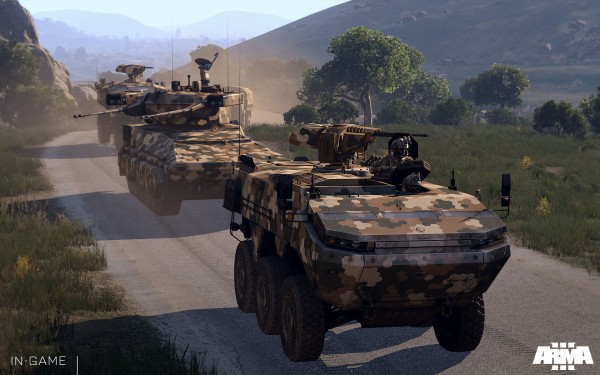 Bohemia Interactive announced the release date for their upcoming military simulation ArmA 3 as September 12th, 2013. The game was the first game introduced under Steam's Early Access program and is now in beta phase. The game will launch with full mod tools, several showcases, firing drills, and scenario editor. However, the full launch will not include a campaign. Instead, the campaign will be released as a free three part DLC in the months following the launch.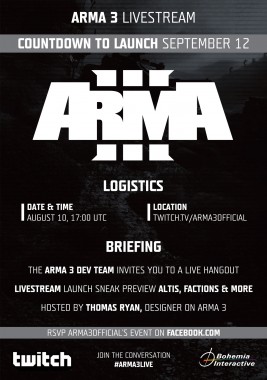 To celebrate the launch, the developers will be hosting a live stream on Twitch.TV on Saturday August 10th at 17:00 UTC. They will be streaming ArmA 3's release candidate and will show off Altis, the 270 km² main island.
ArmA 3 is the latest addition to Bohemia Interactive's long running military simulation series. The game features combined arms combat that brings infantry, vehicles, and remote control drones together to dominate a battle space. ArmA 3 is currently available for $44.99 USD at Steam or the Bohemia Interactive Store while the game is still in beta. The price will rise to its full price when the game launches in September 12th.