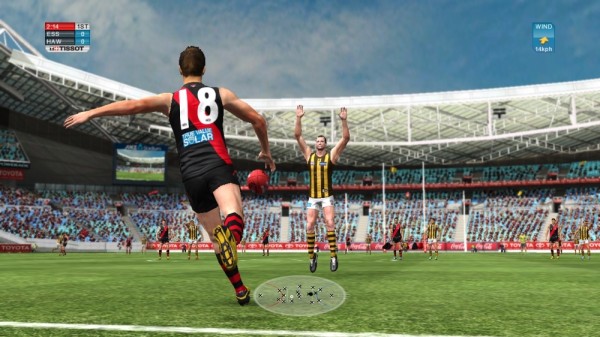 Get ready to get excited AFL fans as Tru Blu Entertainment have just announced the official release date of their upcoming title AFL Live 2. It has been confirmed that AFL Live 2 will see a release on the 12th of September, 2013 for both Xbox 360 and PlayStation 3.
The game boasts over 60 teams, a richer and deeper gameplay experience as well as the most realistic AFL game mechanics to date. AFL Live 2 is undoubtedly set to be the greatest AFL game to date and a must have for footy fans wanting to step onto the oval for themselves.
Be sure to pick up AFL Live 2 when it is released on the 12th of September. Stay tuned for more information on the title in the lead up to its release.