Today Tru Blu entertainment announced that they are currently developing the next in the AFL Live franchise; AFL Live 2, which is slated for release later this year on both the Xbox360 and the PS3. The promise for AFL Live 2 is that it will deliver a deeper and richer gaming experience as well as just fine tuning and adding on to the already good franchise.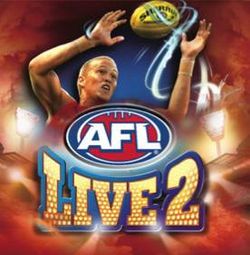 The game will include a comprehensive career mode which will span over 15 years which will let fans manage all their players and teams from theTAC Cup all the way through to the Peter Jackson VFL and into the Toyota AFL Premiership season so gamers will have plenty of history to work with and enjoy. This mode will allow you to upgrade players' individual skills and experience, there is a training mode that will help you mould your players into the types of sportsmen that suit your play style best. Sponsorships, staffing, tribunal, emails, drafting and trading will all be included as you progress through the Career Mode aspect of the game.
Managing Director Sebastian Giompaolo had this to say:
"The demand for a new AFL game on Playstation®3 and Xbox 360® has been staggering. We have listened to our fans and improved the gameplay, by improving your ability to out-manoeuvre your opponents, and selecting meaningful team tactics that give you control of your team. In addition the comprehensive 15-year career mode, new gameplay and new additions will allow AFL and sports fans alike the chance to experience all the action of the AFL from the best seat in the house"
AFL Live 2 boasts that it will be packed with plenty of original content like:
• – Tackle, bump, fend-off, sheppard, spoil and take massive speccies.
– •Unleash mighty torpedo goals from outside 50.
• – Single player, competitive and co-operative multiplayer and online mode.
• – Edit teams and create players in the Footy Factory.
• – Multiple camera angles and dynamic replays.
• – Expert commentary by Dennis Cometti and Tom Harley.
• – 15-year career mode with drafting, trading, finances, tribunal, training and more.
• – Over 60 teams from TAC Cup, VFL, AFL, as well as various bonus teams such as the Big V, Indigenous All-Stars and teams      from the International Cup.
• – Over 200 realistically modeled AFL star players.
• – Realistic stadia in day, overcast, rain, night and twilight modes.
• – Rich team tactics and combinations to personalise your strategy.
• – Detailed control over players and on-field maneuvering.
• – Unlockable features; including stadia and bonus teams.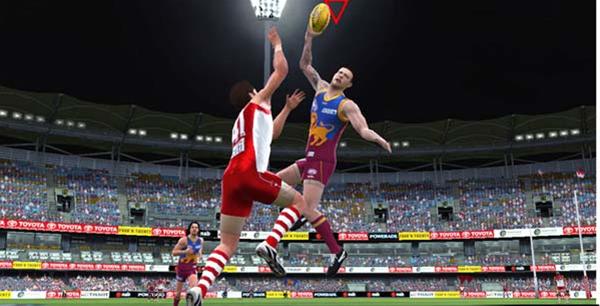 Get your boots on and gear up because AFL Live 2 is sporting some pretty fierce features that get all you sports fans excited so keep an eye out on the site for any and all new information to come from AFL Live 2, also check out our review for AFL Live here and don't forget to hit up our comments section below to drop us a line.