Fans of the Worms games should start planning ahead for the new game coming from Team17 because it is a bright return to that very series. Worms 3 will be released to mobile devices, coming to the iOS App Store later this year, and with it it will be bringing plenty of features, both new and returning.
Worms 3 will see asynchronous online multiplayer, so players aren't tied down to completing a game on the spot, instead taking their time and go back and forth at each player's leisure. Multiplayer isn't only online however as Pass and Play allows up to four players to face off locally on a single device, as an added bonus Airplay allows the device to broadcast onto Apple TV, so all players can view the match while the current player can keep their moves secret.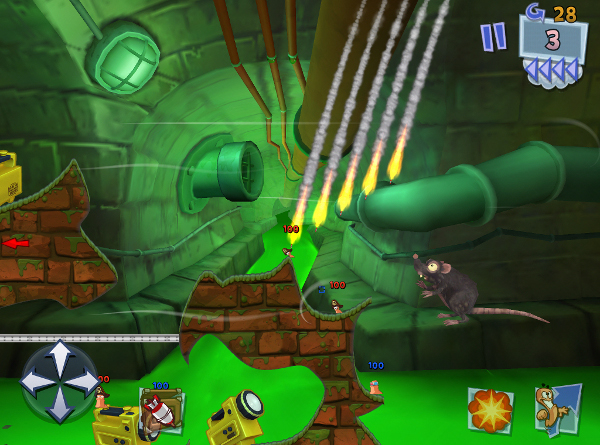 Single player hasn't been left out either, with a total of 27 missions, with four different themed locations: Beach, Spooky, Farmyard and Sewer. The single player Bodycount mode offers players a chance to hone their skills against ever increasing difficulty, making it ideal for perfecting the use of the new additions of the game.
New weapons such as Nora's Virus, Black Hole Grenade, and Canned Heat to join with the old favorites like the Old Lady, Boggy B, and Sheep. Strategic cards will also be joining the game, letting players activate them at the beginning and end of turns to really shake things up.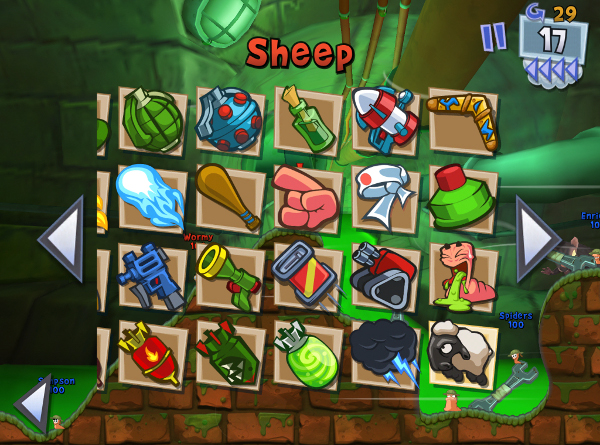 Weapons and cards aren't the only new additions as a class system has also been added letting players choose from the Heavy, Scientist, Scout and classic Soldier, each with a unique ability and skill. Customization also adds to the new class system, so players can make their worms stand out even more. Plus players can choose between D-Pad controls and touch screen to play how they want.
With plenty of new and old coming together for a unique experience, Worms 3 will offer just as much if not more for player when it releases onto the iOS App Store in Q3 2013 for iPad, iPhone, and iPod Touch. Since the PC exclusive Worms Clan Wars will also be releasing in Q3, be sure to voice your opinion on which you're more excited for in the comments below.