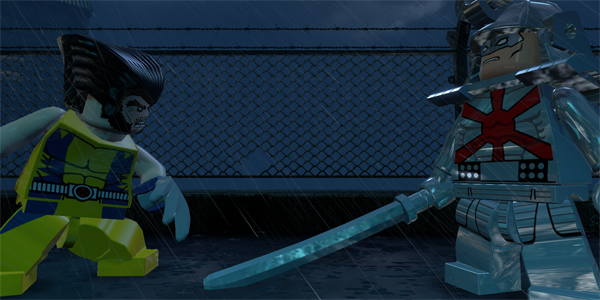 "I'm the best at what I do, bub. And what I do is play with Lego" Ok yes, I know that isn't how the line goes, but it is a fantastic way to bring up today's exciting news. Warner Bros and TT Games have announced that Wolverine will be clawing and slashing his way through the upcoming Lego Marvel Super Heroes game. More specifically, it appears that characters and locations from the movie; The Wolverine (check out our review here) will be present.
We always knew that good ole' Logan would be a playable character in the game, but now we have learned that he will be joined by fellow mutants Jean Grey, Viper and Silver Samurai. Despite their ties to the latest film, all of the characters have been based on their comic book appearances. In addition, It looks like Wolverine will come equipped with all his usual tools; Adamantium claws and skeleton, Healing factor and badass attitude… All in Lego form!
I for one am liking how the game is somewhat tying into other Marvel properties. From using the movie interpretation of Asgard, through to promotional variant comic book covers. It shows a lot of work, and a lot of heart is going into this game, and will likely result in the definitive Marvel Super Heroes game.
Lego Marvel Super Heroes is set to launch on Xbox 360, PS3, WiiU, Nintendo DS, Nintendo 3DS, Playstation Vita and PC this spring, as well as Xbox One and PS4 when they launch later this year. For all the Lego Marvel news as it becomes available, stay tuned to Capsule Computers.