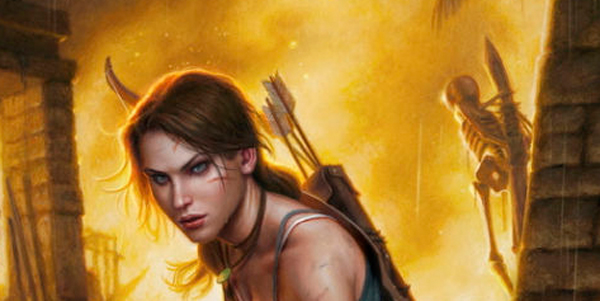 Square Enix's take on the Tomb Raider franchise  was one of this year's smash hits. It gave us a more grounded Lara Croft, who we could like, relate to and feel sorry for, while also making combat and exploration and fluid and fun experience.
With the success of the game (check our review here), and the related film currently in development, many people assumed to hear either news about said film, or about a sequel to the game. While we didn't quite get that, we did get news that Lara Croft's adventures would be continuing off in an ongoing comic book series.
The series is being penciled by Gail Simone, who is no stranger to writing strong, independent heroine stories. Having received critical acclaim for her work on Wonder Woman and Birds of Prey, Simone spends most of her time now writing the current volume of Batgirl. Add Lara Croft to that list and you have yourself one feisty collection of femme fatales.
The book will be published by Dark Horse, which is a company that has never been afraid to tackle darker or more mature themes. The story takes place a few weeks after the conclusion of the video game and is being planned to lead directly into the eventual sequel (which also implies that a video game sequel is in the works).
No artist has been announced yet, but expect an update in the near future. Tomb Raider #1 will be on the shelves of your local comic book store on February 26, 2014 so be sure to pick up a copy. For all the Tomb Raider news as it becomes available, stay tuned to Capsule Computers.