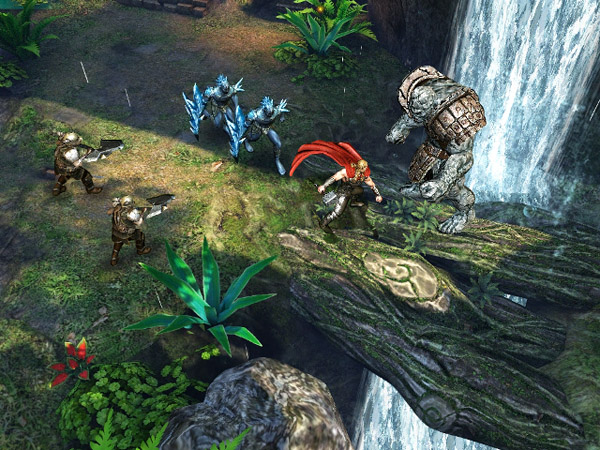 Thor: The Dark World is set to hit cinemas everywhere this November, and fans were wondering if there would be a tie-in game to accompany it. Turns out, there will be! Gameloft today have announced that they will be publishing the Thor: The Dark World Official Game.
Taking inspiration from the upcoming film, the game puts you as Thor and you must lead your Asgardian forces in over 100 missions against Dark Elves and Marauders in order to restore order and balance to the Nine Worlds. Gameloft are sparing no expense with this release, and their HD game engine really captures the beauty of the Marvel Universe. The realms of Jotunheim and Asgard are really sights to behold. If Gameloft's track record for awesome movie tie-ins, coupled with Thor himself isn't enough to get you excited, then you should also know that the story will be co-written by farmed Marvel writer Christopher Yost, who is also one of the screenwriters for the movie.
Thor: The Dark World will be the latest of Gameloft's movie-tie0ins, and also the latest collaboration with Marvel Films. It joins the ranks of Iron Man 3 (check out our review here), and Gameloft are thrilled to continue their collaboration with Marvel. Karine Kaiser, Gameloft's VP of Marketing & Licensing said
We are delighted to continue our excellent collaboration with Marvel … Developing official games from Marvel's cinematic blockbusters and bringing the fans an immersive experience in a Super Hero world inspires us every time.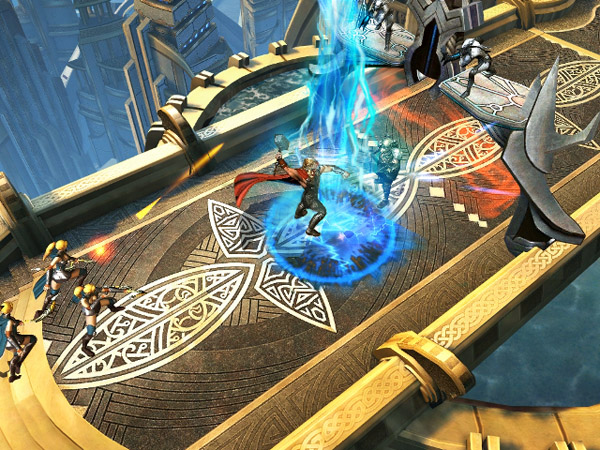 Thor: The Dark World will be releasing on iPhone, iPad and Android, alongside the film's release in November. Oh and will be free to play! Gameloft have also been so kind as to provide a little trailer, which you should check out below. As always, be sure to stay tuned to Capsule Computers for all the Thor: The Dark World and Gameloft news as it becomes available.