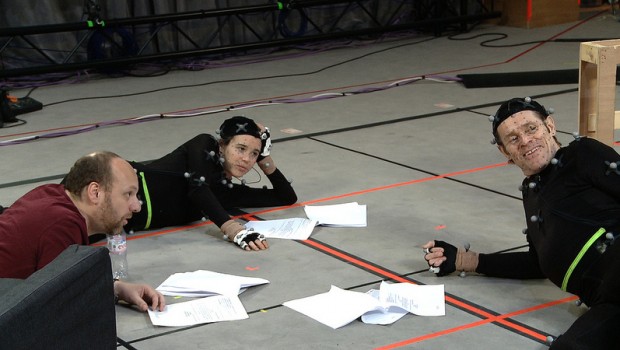 Today Sony unveiled the first of its four part Making Of series for the upcoming PS3 exclusive title, BEYOND: Two Souls. The Quantic Dream team, lead actors Ellen Page and Willem Dafoe and writer and director, David Cage, have put together the series to show the audience the origins of the 2000 page project and what it was like to be involved in BEYOND: Two Souls.
Executive producer, Guillaume de Fondaumiere commented that "David Cages's vision is always one that is innovative and highly challenging". In terms of the project, Cage stated "It was a really important amount of pages to shoot, we had to shoot about 20 minutes a day".
Dafoe eloquently summaries the experience of shooting the project;" you walk by the performance capture space and it looks so tiny and so simple and you look at that and you say my god all that stuff happened in that space today, when I say happened it happened in your imagination and it happened in your intention, but it's a powerful feeling".
Check out Part 1 of the BEYOND: Two Souls series below and don't miss out on the game release, available in Australia on October 9.