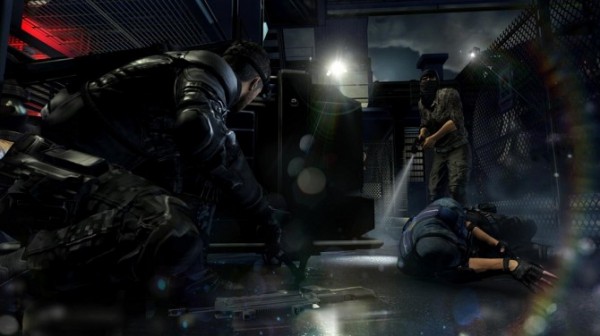 The latest adventure that Sam Fisher is set to undertake had a lot of focus thanks to the Stealth Gaming Panel at PAX Aus, mainly in show casing the fact that Splinter Cell: Blacklist is about letting players play the way that they want. Which seems to be pretty well planned  by Ubisoft as the newest trailer as all about these different play styles.
Splinter Cell: Blacklist is all about choice in how to tackle the different levels. With 3 different play styles; Ghost, Panter, and Assault players can handle things as stealthy and lethal as they choose. The trailer does a good job explaining just what the differences are between the three; Ghost being unseen and nonlethal, Panther being unseen and lethal, and Assault being seen and lethal but not leaving anyone to talk about it.
Those wanting to check out the trailer for themselves to see the best way to utilize each play style can watch it embedded below. Splinter Cell: Blacklist will release August 23rd, 2013 for Xbox 360, PS3, Wii U, and PC.