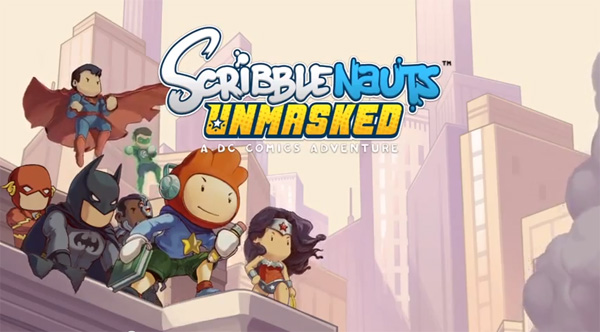 They are birds! No, they are Planes! No, they are all Superman! The latest installment to the Scribblenauts franchise, Scribblenauts Unmasked will feature over 1000 characters from the entire DC character library, with many of those characters having alternate versions taken from the furthest reaches of DC's "elseworlds" stories.
A lot of these alternate-universe characters are pure fan-service, offering no difference in abilities from their regular counterparts, except for comic book "Aficionados" to say "Oh my god! They Included Speeding Bullets Superman."
That brings me right up to the crux of this article: Oh my god! They included Speeding Bullets Superman! Speeding Bullets was a "what-if?" story where young Kal-El landed in the back of Wayne Manor instead of the Kent Farm in Smallville. The result was that the Waynes never had Bruce, but raised Clark as their own, and he eventually became Batman after their untimely deaths. It is a well-known story within some circles, but for most Scribblenauts players it will just look like Batman who can fly and shoot laser beams from his eyes.
It is the small details like this that show 5th Cell and Warner Bros are willing to leap tall buildings in order to provide the ultimate experience for their fans. Aside from Speeding Bullets Superman, and the regular ole' Superman (Actually the New 52 version of Superman), there will be at least 13 other versions of the Man of Steel.
By clicking on the image below tou can check out an infographic that has all 14 versions of the Last Son of Krypton that will be appearing in the game. Scribblenauts Unmasked will be saving lives and throwing Lex Luthor behind bars on September 25th for WiiU, 3DS and PC. Let us know in the comments below your thoughts on what is shaping up to be the definitive DC Universe game, and don't forget that for all the Superman, DC Comics and Scribblenauts news be sure to stay tuned to Capsule Computers.