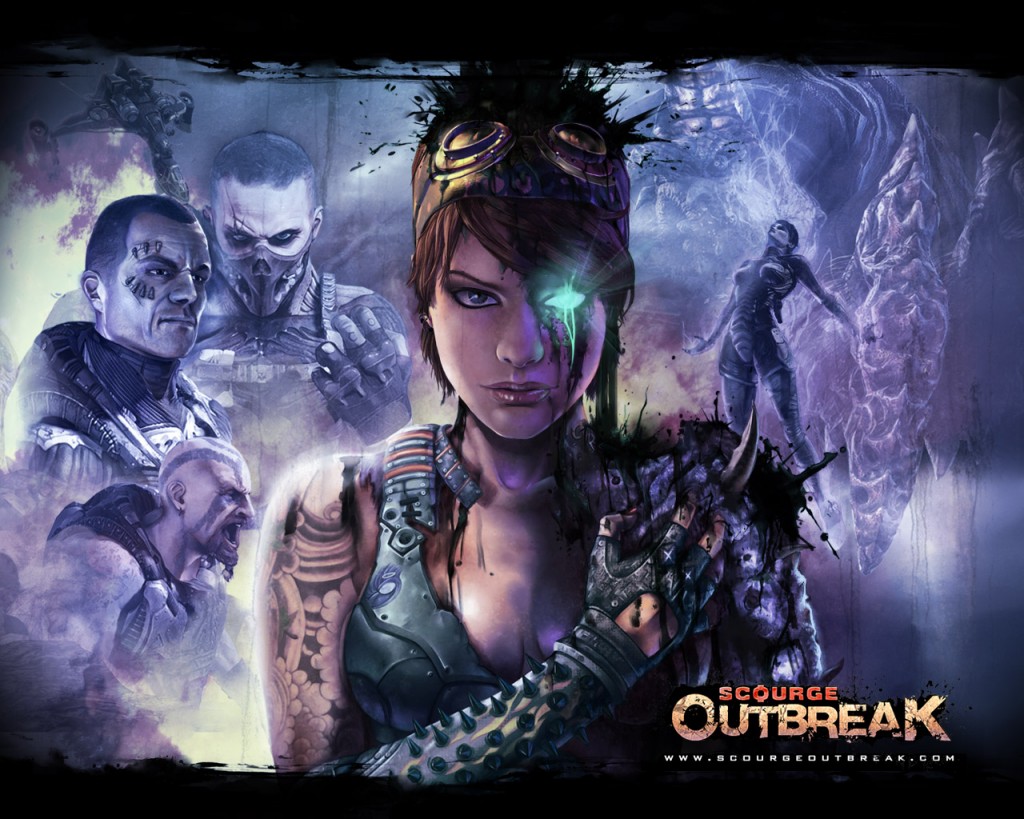 UFO Interactive Games and Tragnarion Studios have announced today that their latest title Scourge: Outbreak is now available on the Xbox Live Arcade Marketplace for download.
Scourge: Outbreak is said to be a gritty third-person shooter set within a futuristic world. The game uses the legendary Unreal Engine 3 and has a number of cool features that will sure keep gamers occupied. UFO Interactive detailed the game's features:
Up to 4-Player Co-op Campaign with 6+ hours of gameplay
4 Playable Characters, each with different weapon handling stats and a distinct combination of Special Abilities
Unique character-specific flashbacks that reveal critical past events, and shed a new light on the game's story
XP system to track your experience and unlock powerful gameplay rewards in Campaign AND Multiplayer
Squad AI for groups with less than 4 Players
Quick-Order-System (QOS) for rapid deployment of squad-members
9 Weapons, plus multiple variants of each to suit your style of play
Up to 8 Players in Deathmatch, Team Deathmatch and Capture-The-Flag multiplayer Versus modes in 5 action-packed maps!
Leaderboards for competing with friends and other Players around the world!
Challenging Achievements to unlock
You can check out a trailer for Scourge: Outbreak below to see what all the action is. This game looks to be a must-have title for Xbox 360 owners and at the neat price of 800 Microsoft Points. For more information check out the official website of Scourge: Outbreak.