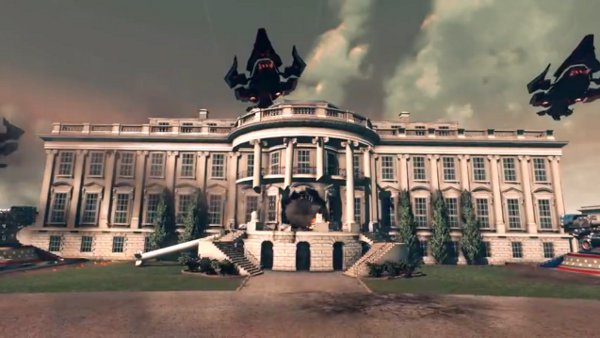 It seems that developer Volition and publisher Deep Silver are looking forward to the upcoming holiday because they have just released a new trailer for Saints Row IV all about Independence Day. The trailer pulls some definite vibes from the Will Smith movie of 1996 and sees actor Keith David, presumably not his character Julius from the first two Saints Row games, giving a speech before the entire nation about what they're going to be doing to the alien that have enslaved the world.
From the trailer, Saints Row IV continues to look even sicker and sillier than the last installment and shows off some new features of the game, including getting the mack on with others characters. Players can check out the trailer for themselves embedded below and check out our Saints Row IV Preview.
Saints Row IV is currently set to release August 20th, 2013 for the Americas and August 23rd, 2013 everywhere else for Xbox 360, PS3, and PC.