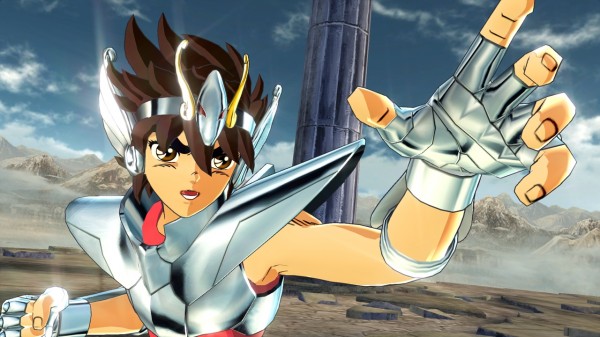 Namco Bandai Games have released a brand new trailer for their upcoming Saint Seiya fighting game, Saint Seiya Brave Soldiers. The new trailer showcases the crash hot action on show in Saint Seiya Brave Soldiers, it is enough to make you scream 'Saint Seiya!' at the top of your lungs while smashing out a killer riff on the ole' electric guitar, or just watching it quietly I suppose.
Saint Seiya Brave Soldiers is said to be a straight up fighting game unlike the previous Saint Seiya game, Saint Seiya Sanctuary Battle, a Dynasty Warriors styled brawler. Saint Seiya Brave Soldiers will be exclusive to the PlayStation 3 and is confirmed for a release in PAL regions. Unfortunately a North American release has been ruled out.
Check out the trailer for Saint Seiya Brave Soldiers below and let your cosmos burn with the power of a thousand exploding suns, or just you know, watch it I suppose.