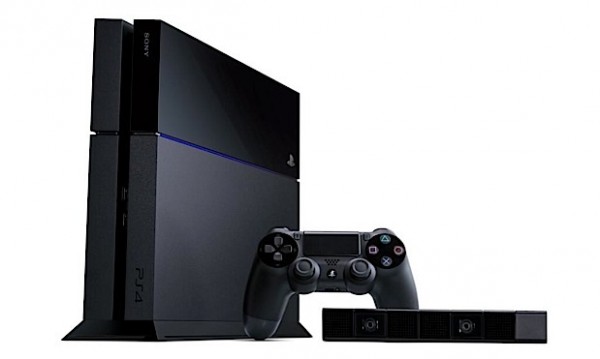 Well, this was expected after the announcement of Xbox One's playability at the upcoming EB Expo 2013 (something we are excited about after seeing it demonstrated in person at PAX); it has now been confirmed that the PlayStation 4 will also be playable at the show.
Debra McGrath, EB Games National Brand, Events and Engagement Manager, had this to say of the coup that has all but cemented the expo as the premiere gaming event in Australia;
It's fantastic that Australians get the chance to get hands on with the PS4 at EB Expo before its official release. This is usually a privilege reserved for industry insiders, now everyone is an insider. This is a big deal… people are going to be able to look back in years to come and brag that they played it first. We know that this is something that the community have been waiting for and as gamers ourselves we are equally excited. The prospect of hands on game play before the official release is something gamers only dream of. We are stoked that Sony Computer Entertainment Australia has made this a reality for those attending EB Expo.

The following are some other aspects of the showcase that attendees can look forward to:
Premier Gaming Exhibition: the size of two football fields, the main feature of the EB Expo, is the Exhibition floor. The only place in Australia you can get hands on and experience all the hottest upcoming and new release games showcased in spectacular custom built displays.
New and improved EB Arena: purpose built to blow your mind and senses, the EB Arena has been fitted with a brand new 5 storey high super screen, sound system and stage. The EB Arena will house a string of international developer guests as well as local stars presenting the best upcoming products.
Supersized EB Community Hub: connect with other gamers and chill out in an area now ten times the size of 2012. Featuring a free to play retro & modern arcade, a 500 seat Community Theatre with cosplay competitions for all ages, industry panels, live developer Q&As, plus celebrity signings. Attendees can also get up close and personal with the stars of Good Game as they host a live Q&A and signing.
Home Grown Gaming on the Show floor: After the success of last year's Home Grown gaming pavilion, all things Home Grown will be moved into the main exhibition space, with a huge dedicated area showcasing the best local content.
The EB Games Expo will be held October 4-6 at Sydney Showground, Sydney Olympic Park. Tickets for all 5 sessions are still available but are selling fast. Tickets can be purchased in all EB Games stores and online via www.ebgames.com.au or www.ticketek.com.au. See you there, Australia!