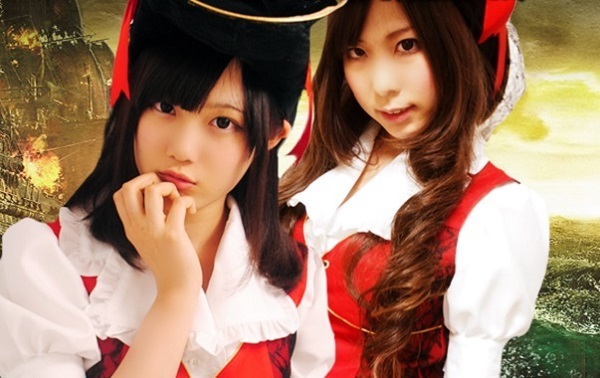 When we anime fans think of Akihabara, the thought of maid cafes occasionally slips into our minds. Well now we can imagine a maid cafe mixed with a bit of Treasure Island thanks to the strangely intriguing Grand Pirates maid cafe.
Located in Soto-Kanda (part of the Chiyoda Ward in Tokyo), the maid cafe adopts all the themes of the scurvy seven seas right down to the pirate themed costumes worn by the waitresses. As well as having an official website the cafe also has a twitter page which is updated daily with links to the cafes blog (each day called Voyages, currently on their 116th) and photos of their waitresses.
The cafe currently has 18 staff members and are still on the lookout for new members to join their crew, click here to see the Grand Pirates website.
Would you be interested in going to this pirate themed cafe? Is there any other themed maid cafe you would to see in Akihabara (or where you live, don't lie now), let us know by leaving a comment down below.