Ready to fly? This week on the Nintendo download circuit is a little lighter than normal, but should still interest a few due to some nice titles going on sale. Pilotwings is the stand-out and only release on the Wii U, bringing the high-flying favorite to the platform's Virtual Console service for $7.99.
The 3DS is seeing some love as well, with the Game Gear racer Sonic Drift 2 available for $3.99. Fans of killing deer are also in luck, as Deer Hunting King can be found on the service for $4.99, while the darker Vampire Master of Darkness is available at the same price with more of a retro vibe attached. G-LOC Air Battle is another Sega classic that can be swooped up for $3.99 this week as well, and the hidden object romp Fishdom H2O: Hidden Odyssey can be purchased for a buck more if you enjoy your stunning underwater fauna.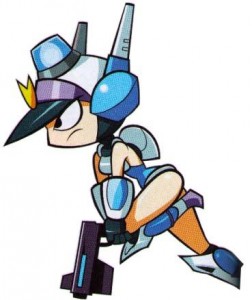 As for sales, Mighty Switch Force can be found at a discounted price of $3.99 until 9 a.m. PT on July 11, and the Wii U Hyper Drive Edition is also on sale for $6.67 for the same time period. Planet Crashers and Order Up! Finish off this week's offering by also receiving a cut, bringing down their prices to $4.99 for the 3DS eShop.
And that is a wrap! Go shoot fireworks and download as you please, and we will keep you updated with all of the great finds for next week…next week!