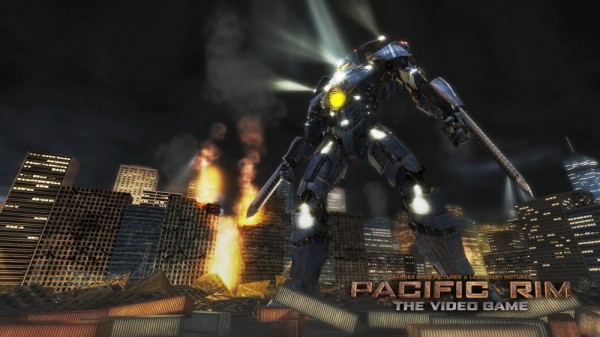 While many are geared up for the newest movie from director Guillermo del Toro, Legendary, and Warner Bros, it seems that theaters aren't the only place being invaded with the giant robots. A video game version, titled Pacific Rim The Videogame, will be hitting the XBLA the same day as the film and to show it off developer Yuke's has put out a trailer.
This isn't the first time Yuke's has dealt with movie games or fighting robots as they created the Real Steel game back in 2011. From the trailer Pacific Rim The Videogame looks to be much of the same, as a straight up fighting game. Though interestingly, the trailer only shows off the robots and none of the monsters.
Players wanting to check out the trailer for themselves can find it embedded below. Pacific Rim The Videogame is set to release onto XBLA for 800 MS Points ($9.99) on July 12th, 2013.