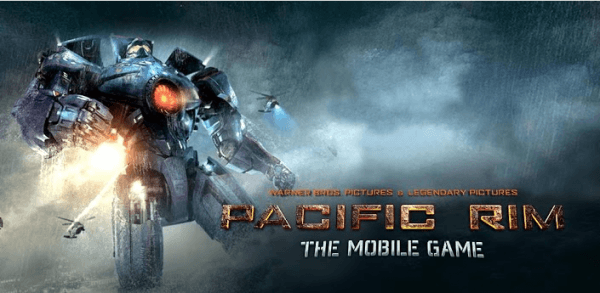 Reliance Games are proud to announce the release of Warner Bros. Pictures and Legendary Pictures Pacific Rim for iOS and Android devices. Developed in partnership with Behaviour Interactive and based on Guillermo del Toro's film in cinemas today, the Pacific Rim mobile game draws players into epic battles amidst skyscrapers, between giant Jaeger robots and the Kaijus, monstrous sea aliens.
Joel Chiodi, EVP of Theatrical Marketing at Legendary stated, "The exciting and extreme fighting sequences in the mobile game compliment and extend the movie's spectacular action and story, helping to create a more complete movie-going experience."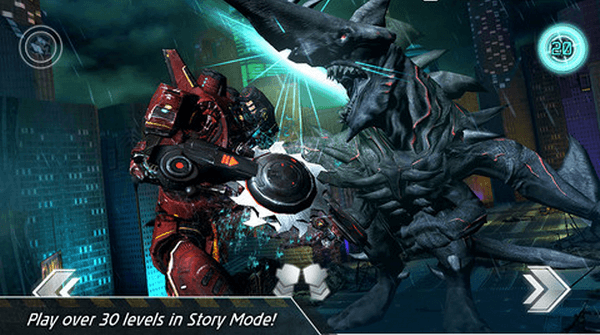 Pacific Rim features:
Story Mode: Play over 30 levels, challenging monstrous creatures in intense combat and complete bonus objectives to earn more experience.
Survival Mode: Can you defend humanity from an endless wave of Kaijus? See how skilled you are with your customized Jaeger.
Command five different Jaegers with custom equipment and technology taken from the epic sci-fi movie.
Swipe to pack devastating punches to pummel Kaijus. Tap to evade and block. The right timing is key to building awesome combos!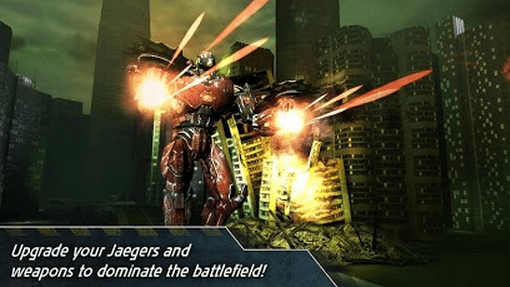 Check out the trailer for the Pacific Rim below and be sure to download the mobile game here for just over $5.00.