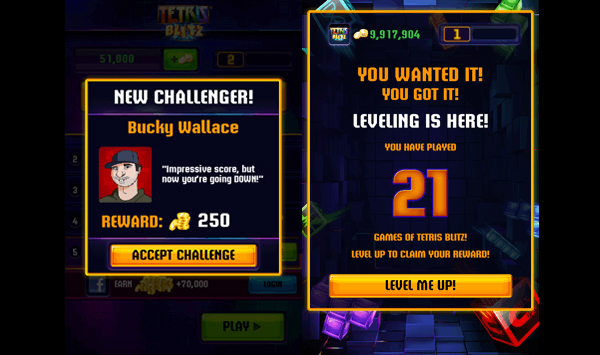 EA Mobile pushed out a major content update this week for their bite sized Tetris game, Tetris Blitz. The new update revamps the leveling system, an improved wrap up screen, and better rewards for those who beat friends on the Facebook leaderboard or beat challengers on Tetris Blitz's built in community.
Tetris Blitz is an intense two minute Tetris sprint. Players will be able to purchase a variety of special items and modifiers to increase their score. Blitz favours quick thinking and combo building compared to the traditional Tetris gameplay.
Tetris Blitz is available for free on iTunes, Google Play, and Amazon App Store.