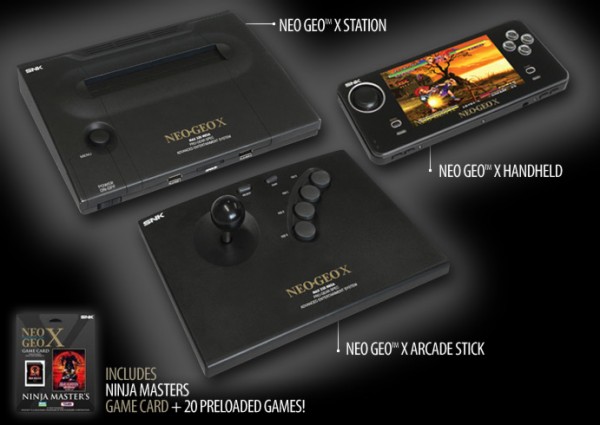 The good news is that Australian retro fans will finally have a chance to purchase a NEOGEO X Gold device at their local EB Games on August 15th. The bad news is that the NEOGEO X Gold will only be released in limited numbers.
The NEOGEO X Gold comes with 20 games pre-loaded onto the device, and features a 4.3″ LCD display, stereo speakers, 3.5mm headphone port, and a card slot for more games. The NEOGEO X Joystick is available separately for $99.00.
Interested buyers can pre-order their device at EB Games' website. The NEOGEO X Limited Edition costs $289.00 and contains the device, the NEOGEO X Station, the NEOGEO X Joystick, twenty pre-loaded games, and the Ninja Masters game card. Those looking for extra games can pick up the Mega Pack Collection containing 15 titles.