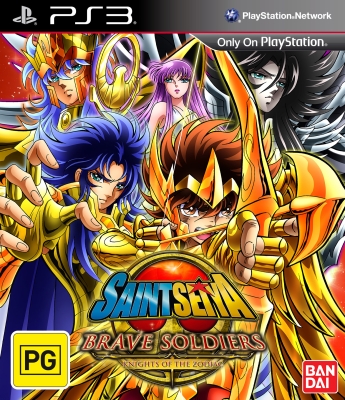 Namco Bandai, the folks behind the Tales games, announced today that Saint Seiya: Brave Soldiers will be coming out exclusively for the PlayStation 3. The series will come alive in Australia and New Zealand as a new fighting game that will feature the all-star cast from the beloved Japanese anime of the same name.
Developed by Dimps, Saint Seiya Brave Soldiers will feature characters from the Sanctuary, Hades, and Poseidon arcs of the Saint Seiya universe. The game will feature enhanced graphics to bring the anime to life like never before. Players will also be able to execute crazy combos and special moves just like the anime. As you progress through the game, you'll be able to make your character stronger as well.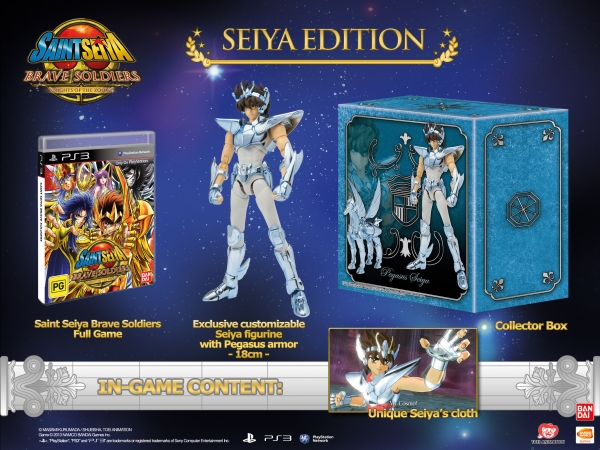 The collector's edition will include an exclusive Saint Cloth Myth EX Pegasus Seiya and is a must-have for Saint Seiya lovers everywhere.
For more information, you can visit Namco Bandai's official site here. You can also check out the trailer below.