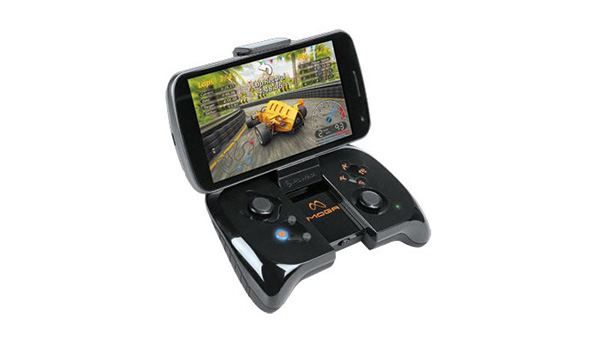 Are you an avid Android smartphone or tablet user? Do you spend your time on the go playing mobile games but feel frustrated with tacky touchscreen controls? Cue the MOGA Mobile Gaming System, originally released in the US late last year, providing a portable console-like experience for Android systems.
The MOGA controllers come as a choice between two models, the Pocket and Pro. The MOGA Pocket Controller features dual analogue sticks, shoulder triggers and four action buttons, and connects wirelessly via Bluetooth. In conjunction with the MOGA Arm which secures the smartphone, MOGA Pocket gives you a slim and ergonomic design which apparently minimises wrist fatigue.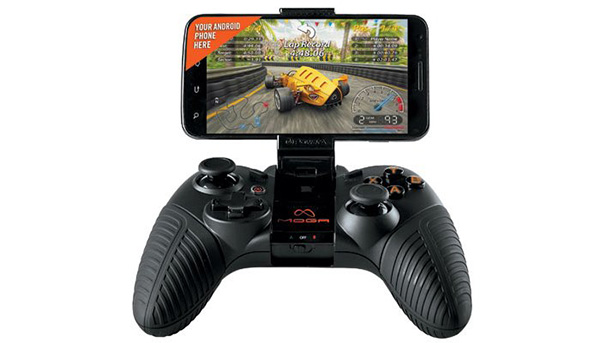 The MOGA Pro Controller is designed for mobile gamers looking for extended playtime. Or for those with long and boring train trips. The MOGA Pro has full-sized grips, dual analogue sticks and a D-pad for that true console experience. Most importantly, unlike the Pocket it is rechargeable, meaning no batteries.
Currently there are over 100 titles supporting the MOGA system and can be accessed via the free app, MOGA Pivot on the Google Play Store. Games such as Grand Theft Auto: Vice City, Real Soccer 2013 and Pacman are among the many supported. The Pivot App is constantly being updated, though, so expect new titles every month.
Pre-orders have opened at EB Games with a bonus offer netting you Modern Combat 4: Zero Hour for free. Hands-on previews will be available at PAX AU on July 19-21 at booth 1209. The MOGA Pocket and Pro will hit selected retailer shelves late August with a price tag of $59 and $79 respectively.
For more info on MOGA mobile game controllers head to their website or follow their Facebook and Twitter pages.