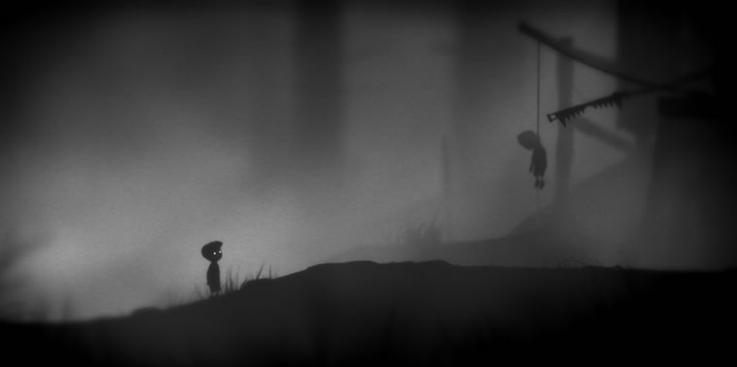 Welcome back for this week's iOS Game Suggestions. If you missed last week's, or are new to the suggestions, click on the link below and check out what cool games you should be picking up for your iOS device along with the introduction on how the suggestions work. (suggestions 1 has how it all works)
MasterAbbott's iOS Game Suggestions
A very quite  week on iTunes! As always, it started slow and but ended with a tiny bang! There are many must-buy games this week in all departments, FREE, 99c and over 99c. This week I've suggested a total of 11 great quality titles. Make sure you check them all especially… Limbo, G.I. JOE BATTLEGROUNDS, Greedy Dwarf, Smooth Operators,   just to name a few.
Break down below :
7 – FREE Games
1 – $0.99c Games
3 – Over $0.99c Games
As always for this week's suggestions are all new titles that you should take a look at and consider spending your hard earned iTunes cash / time on.  Well the Free games just below certainly should all be given a shot as they won't cost you anything!
For The Cheapskates – FREE GAMES
MASTERABBOTT'S FREE GAME PICK OF THE WEEK!

G.I JOE: Battleground – Price : FREE – Publisher –MOBAGE (Will you shout YO JOE! and take command of the heroic forces of G.I.JOE to fight for freedom?
Or will your battle cry be COBRA! as you lead the forces of Cobra to strike terror to all who oppose? G.I. JOE: BATTLEGROUND is an all-out fight to assemble and train the most powerful squads of iconic G.I.JOE and Cobra characters! Choose your side and build teams of elite soldiers and skilled agents to take on dangerous missions around the globe.) runs on iPad & iPhone. GET IT NOW FOR FREE

 
The Lone Ranger – Price : FREE – Publisher –

Disney

 (Become a legend of justice in the new role-playing game inspired by The Lone Ranger movie! Saddle up and take the reins as one of the greatest Texas Rangers in the Wild West. Embark on a thrilling adventure as you protect the town of Colby, face-off in epic showdowns, and bring infamous outlaws to justice. Fight against greed and corruption in this 3d, role-playing adventure!

) runs on iPad & iPhone.

GET IT NOW FOR FREE

 
1941 Frozen Front – Price : FREE – Publisher –

HandyGames

 (Experience mind-blowing World War 2 battles. MISSION BRIEFING. FIGHT through the bone-chilling cold of the 1941 eastern front!. OVERRUN enemy positions with tanks and infantry! TAKE out hostile headquarters with mighty bomber wings! EMPLACE your artillery in rough terrain! SUPPLY your troops with goods and ammunition! DEFEND yourself against superior numbers of enemies!

) runs on iPad & iPhone.

GET IT NOW FOR FREE

 
Hello Kitty Carnival – Price : FREE – Publisher –

Sanrio Digital Europe

 (Hello Kitty Carnival showcases different types of exciting rides: the speedy Roller Coaster, the rotating Ferris Wheel, the spinning Merry Go Round, bumpy Cable Cars, a friendly Pirate Ship, a giant Slide, and more! There are also great carnival attractions such as Whack a Mole, Trampoline and Fortune Telling that offer fun prizes.

) runs on iPad & iPhone.

GET IT NOW FOR FREE

 

Groove Racer – Price : FREE – Publisher – Out Fit 7 (Race 10 unique cars across 66 gorgeous tracks with a press of a finger! Awesome graphics, cool soundtrack and pick-up-and-play controls will keep your entertained for hours! Beat the clock by mastering each track to win much coveted gold trophies and to speed to the top of Game Center Leaderboards for some bragging rights.) on iPad & iPhone. GET IT NOW FOR FREE

94 Seconds – Price : FREE – Publisher –

Scimob

 (1 category, 1 letter, 1 word to find and 94 seconds to score higher than your friends. A fruit with B? A sport with T? A mammal with D?Want to play? Then download 94 Seconds right now! More than 50 different categories: countries, fruits, musical instruments, tools, cosmetics…

) runs on iPad & iPhone.

GET IT NOW FOR FREE

 

Simpy Sudoku – Price : FREE – Publisher – The Binary Family (Simply, the best Sudoku app in the App Store. We've worked hard for over a year to make everything simply perfect, whether it's service, functions, puzzle quality, design, sound, or clean visuals. Discover our new baby, Simply, Sudoku!) on iPhone & iPad. GET IT NOW FOR FREE
For The Bargain Hunters – 99c Games
| | |
| --- | --- |
|   | Greedy Drawf – Price : $0.99 – Publisher – Crescent Moon Games (Get ready for the seat of your pants wild ride of your life – on a minecart! You know, they called me stupid when I "borrowed" gold from the ol' hag in the forest. They called me mad when I stole the big Cyclop´s gold pouch. They called me crazy when I grabbed that golden tooth from Cthulhu. I wonder what they'll call me when I find the Fat Dragon´s chest? You can call me greedy, I don't care. Are you ready for the ride of your life laddy?!) runs on iPhone & iPad. BUY NOW |
For The Millionaires – All games over $0.99
 

MasterAbbott's over 99c Pick Of The Week!

Limbo – Price : $5.49  – Publisher – Playdead (Uncertain of his sister's fate, a boy enters LIMBO. – The Rest is History!) runs on iPhone & iPad. BUY NOW

 
Smooth Operators – Price : $2.99 – Publisher –

Bulkypix

 (The highly addictive call center simulation arrives on iOS! Smooth Operators is an advanced simulation where you take control of a call center company and lead it to financial success! Hire employees and customize your buildings with several types of offices, facilities and accessories! Watch your company become alive and grow while your building reach the highest skyline.

) runs on iPad.

BUY NOW

Naughty Boy – Sligh and Shot – Price : $1.99 – Publisher –

Helicium

 (Be a brat again who refuses to go to school! Armed with your slingshot, escape from your crazy family and destroy everything in the house! "The school bus will soon be here; it's time to go to school!" Your objective: don't let your family catch you; they want to send you to school. Use your slingshot to keep them away, but be careful not to fire at Buddy, your raccoon!) runs iPad & iPhone. BUY NOW
There you have it folks these games should keep you busy for quite some time well until next week at least. I'll be back next week for another dose of iOS goodness, in the meantime if you would also like to suggest your own suggestions, please feel free to share them in the comments section below or in the iOS forum section on the site here.
Remember kids, Play Hard Or Don't Play At All!