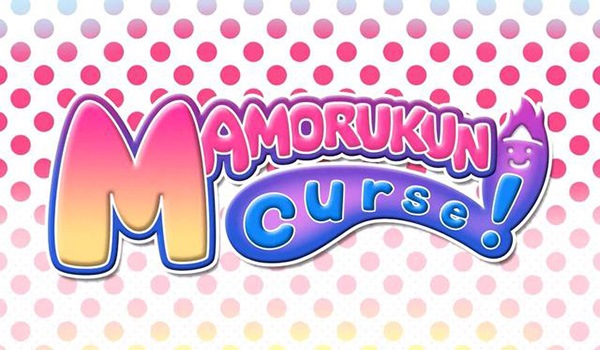 Do you like top-down, bullet hell style shooters? what about Japanese anime? than you are in luck! Mamorukun Curse! is just the game you are looking for, and it hits the North American PSN next week!
Originally a Japanese-only game, Mamorukun Curse! follows Mamorukun and several other "Chosen Souls," on their quest through the Netherworld. They are guided (see: commanded) by Ms Fululu, the wholesomely cute, yet utterly demanding mistress of the realm, who implores our heroes to use their new found Curse Powers to fight their way through, and to seal the gate that separates the Netherworld from the World of Darkness before it's too late.
You take control of one of these Chosen Souls, in what publisher UFO Interactive (who are well known for Johnny Impossible and Scourge: Outbreak) describes as a "cute 'em up" style shooter. The game has you ducking and weaving around level after level filled with millions of bullets, in three distinct modes of play. It also features competitive online leaderboards, and 66 trophies (including a Platinum).
In addition to the game's wealth of in-built features, all of the DLC previously available for the Japanese version is being released alongside the game COMPLETELY FREE. This DLC adds:
Alternate Costumes for all 7 characters.
2 Extra "Netherworld Adventures" courses
2 Additional Playable Characters; Nowa and Runiko
Over the next few days, UFO Interactive will be releasing new artwork and promotional pictures for the game on their Facebook page, so be sure to check that out. They already have all the character and DLC costume artwork posted, so it is worthwhile taking a look to familiarise yourself with the characters. Also, be sure to check out the trailer below, and get ready to head into the Netherworld.
Mamorukun Curse! will be available to all North American PS3 owners via the PSN next Tuesday, July 16th for $19.99. So for all the Mamorukun Curse! news, be sure to stay tuned to Capsule Computers