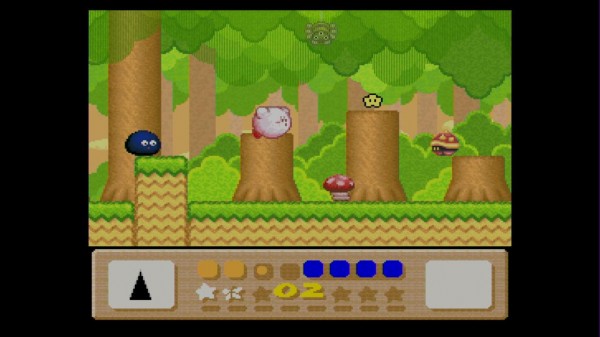 The Australian eShop is gearing up for Olimar and company as Pikmin 3 is finally ready to land on the Wii U. With the release comes a nice discount as well, which concerns The Wonderful 101, so those who are planning to buy in bulk should check out the details down below.
Also this week comes Kirby's Dream Land 3, which is one of the most imaginative in the Kirby franchise to the Virtual Console for the Wii U, as well as Street Gangs for the 3DS. Some discounts and other releases are also listed below, so check these deals and new offerings and get to downloading!
Title

Platform

Available on

Price Point

Pikmin™ 3


(Nintendo)

Wii U (Download)

Nintendo eShop from 27/7/13

AUD $79.95 (NZD $99.95)

Game Description: On a hostile planet, command a giant army of tiny ant-like creatures to protect you, only in Pikmin 3 on Wii U. Lead two new Pikmin types as you explore a rich and diverse world, using the Wii U GamePad's built-in screen to oversee the action in this unique blend of action and strategy. Crack enemies' tough outer shells and break down barriers with the new Rock Pikmin, and use the new Winged Pikmin in combination with the individual skills of other Pikmin types to proceed. Decide how best to divide your Pikmin teams to assign them the most appropriate tasks, and maximise your progress in each day.

With Pikmin 3 launching on 27th July, and The Wonderful 101 launching on 24th August, if Wii U console owners buy Pikmin 3 on Nintendo eShop between 27th July 2013 and 21st September 2013, they will be able to buy The Wonderful 101 on Nintendo eShop on the same Wii U for 30% off the regular Nintendo eShop price once it is released and only until 21st September 2013.

Kirby's Dream Land™ 3


(Nintendo)

Wii U
(Virtual Console – Super Nintendo)

Nintendo eShop from 26/7/13

AUD $10.40 (NZD $13.60)

Game Description: King Dedede has been possessed by an evil force and is causing trouble all over Dream Land and only Kirby can save the day! As usual, Kirby can swallow his enemies and absorb their abilities like fire, ice or stone; but also Kirby can call on his animal friends like Rick the Hamster and Nago the Cat. He can also summon his stretchy-tongued pal Gooey, controlled either by the computer or a friend. With its colourful 2D graphics, classic gameplay and abundant cuteness, Kirby's Dream Land 3 oozes old-school charm!

This is the US version of the game.

Super Black Bass 3D
(Rising Star Games)


Nintendo 3DS
(Download)

Nintendo eShop from 26/7/13

AUD $26.00 (NZD $34.00)

Game Description: The ultimate 3D fishing experience! Cast your line as you would in real life – imitate real fishing actions for an immersive experience. Battle changing conditions to achieve more challenging catches – changing seasons, weather and time all affect your fishing style. Worldwide ranking system – challenge fellow anglers from around the world across five competitive categories.

I Love My Pets
(Big Ben)

Nintendo 3DS
(Download)

Nintendo eShop from 26/7/13

AUD $49.99 (NZD $69.99)

Game Description: Become the manager of a hotel for cats and dogs and take care of your pets: take your puppy out for a walk in the park, teach them to jump over a skipping-rope, pet them, play Frisbee with them… Brush your cat, teach them to hunt, train them for an obstacle course… and make them purr! Choose between 16 breeds of cats and dogs: Dalmatian, Labrador, Husky, Siamese, tabby… and play hide-and-seek with your pet with the AR Card of your Nintendo 3DS™!

Street Gangs
(Arc System Works)

Nintendo 3DS
(Virtual Console – NES)

Nintendo eShop from 26/7/13

AUD $6.50 (NZD $8.50)

Game Description: Street Gangs is the Western version of the acclaimed Japanese hit Downtown Nekketsu Monogatari, a unique mix of beat 'em up and RPG. Friends Alex and Ryan must save River City from the evil Slick and his gang who have also kidnapped Ryan's girlfriend Cyndi. Fight your way through gang members and bosses, raise your stats by eating the right foods, and gain new techniques by reading special books. Play solo or battle with two players simultaneously via Download Play (only one copy of the game is required).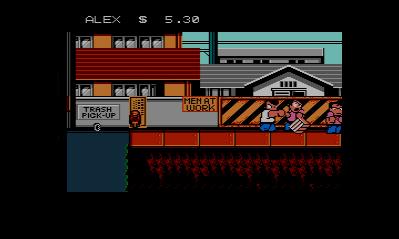 Special offers

Title

Platform

Price

Available

Wii U™ Panorama View Birds in Flight, Wii U™ Panorama View Carnival!, Wii U™ Panorama View Double-Decker Tour, Wii U™ Panorama View Rickshaw Around Kyoto (Nintendo)


Wii U
(Download)

Nintendo eShop from 26/7/13 until 09/8/2013

AUD $2.50 (NZD $3.50) each ; If you buy or own any three out of these four Wii U Panorama View video tours, you can download the fourth one for free! Only from 26/7/13 until 09/8/13.