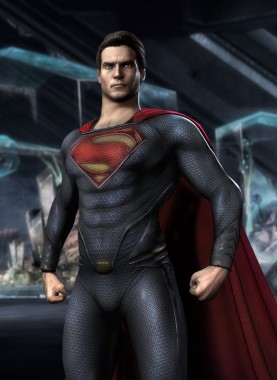 Warner Bros. Interactive Entertainment and Netherrealm Studios have unleashed General Zod upon the universe of Injustice: Gods Among Us.
You can download the Kryptonian super-villain for AUD$7.35 through the PSN Store or 400 MS Points through the Xbox Live Marketplace.
You can view his gameplay footage here, and check out the 'History of General Zod' video embedded at the bottom of this article.
On top of the new playable character, gamers can now pick up the 'Man of Steel' Superman skin seen to the right (AUD$1.45/80 MS Points) as well as the Blackest Night 2, New 52 and Earth 2 skin packs (AUD$4.35/240 MS Points each), which you can preview in the gallery directly below.