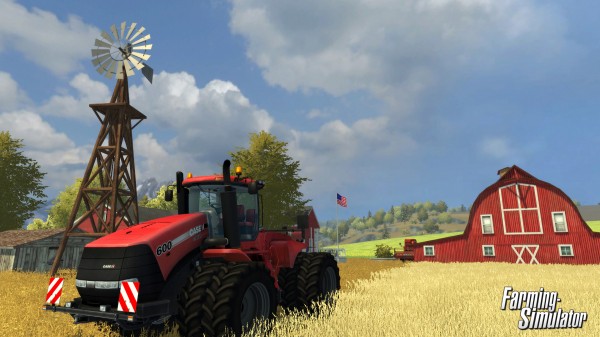 The surprising hit Farming Simulator from developer Giants Software and publisher Focus Home Interactive is going to be making the jump this year from PC onto consoles. The announcement, which is both unexpected and yet in other ways expected, was made with two new screenshots showing off how the game will look on the Xbox 360 and PlayStation 3.
Players shouldn't be expecting a straight port however, as the console version will include more than an acre of additional content, doubling the acreage in fact with a new North America environment ripe for sowing, tending, and reaping. Consoles aren't just getting a bonus in area though, many new exclusive vehicles will also be including for this version of the game from manufacturers like Case IH, Kramer, and Horsch.
Farming Simulator will be releasing the first week of September this year for both Xbox 360 and PlayStation 3, players can check out the two screenshots in the gallery below to see a little bit of the new content.