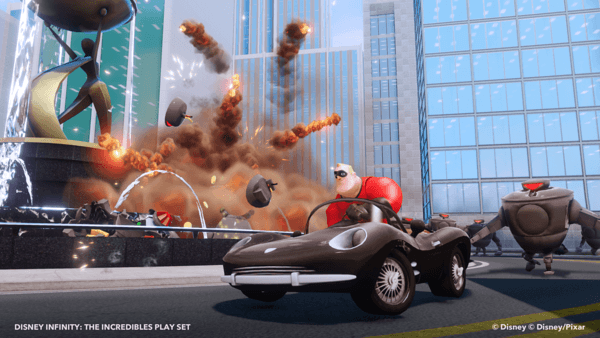 With Disney Infinity's launch only a few weeks away, Disney have been steadily releasing promotional videos for the game. Most of these videos have been focused on the highly anticipated Toy Box Mode, but today they have taken a step back and showcased one of the many Play Sets in the game.
Aside from the game's Toy Box Mode, the Play Sets are the next biggest component of Disney Infinity and allow you to play through stories featuring your favourite characters and worlds. By putting a Play Set Piece on the Disney Infinity Base, a brand new world is unlocked for you, and a brand new adventure awaits.
The latest video from Disney showcases one of these Play Sets; The Incredibles. The Incredibles (along with Mr. Incredible himself) is one of three Play Sets that will be coming packed in with all copies of Disney Infinity, so you will be able to save Metroville from the diabolical Syndrome right out of the box.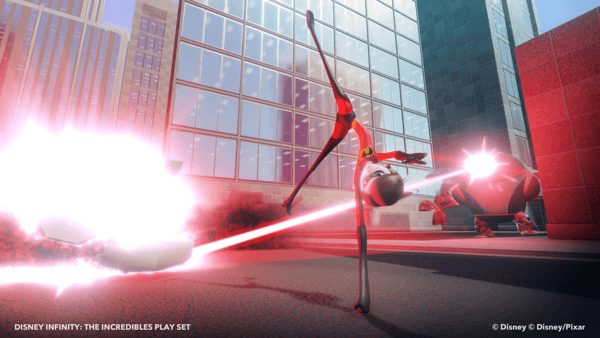 The video, which you can check out below shows the Play Set in action, as well as how the other Incredibles characters (sold separately) all operate in the scope of it all. Lastly, the video shows off some of the Metroville and Incredibles-themed pieces in the Toy Box.
Disney Infinity launches in stores across the US on August 18th, and in Australia on the 22nd, so be sure to pick up. Remember that for all the Disney Infinity news as it becomes available, stay tuned to Capsule Computers