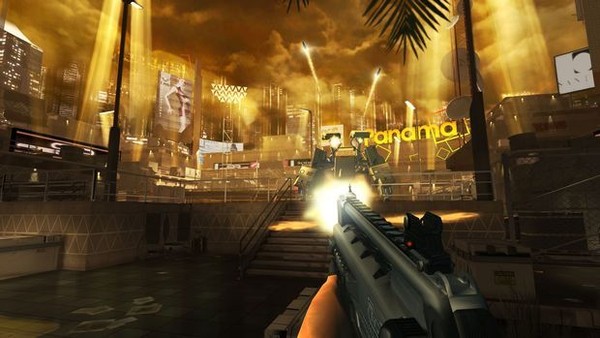 Developing powerhouse Square Enix has announced that the mobile installment of the popular Deus Ex franchise, Deus Ex: The Fall, is set to be released on iOS this Thursday.
The game was handled by Square Enix's mobile division in Europe with a collaboration with Eidos-Montreal and N-Fusion, the team behind the previous installment Deus Ex: Human Revolution. Gamers should not be fooled by the mobile platform as this title is a full story driven game. As well as the expected action elements fans can also expect the RPG elements that set it apart from similar titles.
The title has been developed to run smoothly on the iPad2, iPhone 4S, as well as the IPod 5Touch and higher versions on each product. The game is available for download for $6.99/£4.99/5.99€ from Apple App Store for the respective platforms. More information on the game as well as updates on future projects can be found at the developers official site.