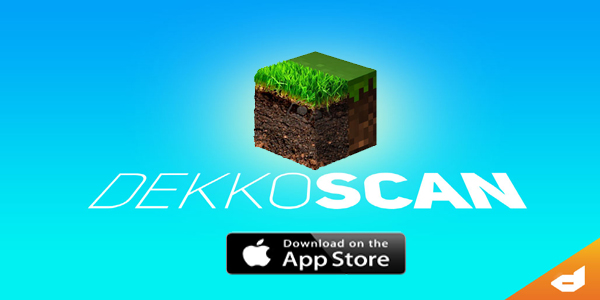 Early this month Dekko revealed to the Reddit community that they had just submitted their newest project DekkoScan to the App Store, and were awaiting approval from Apple. Yesterday Dekko announced that DekkoScan is now available on the App Store. DekkoScan allows users to scan real life objects and place them into Minecraft by using the same 3D technology that powers their Tabletop Speed game.
Some objects are easier to scan than others. Simple shapes with matte textures, bright colors, contrast density and high detail, especially at the top of the object, work best with DekkoScan. Too much plain color, transparency and reflective surfaces make it hard for the app to scan and import the object into Minecraft. In the launch release version, empty spaces are not recognized, so once they have been imported into Minecraft, they are filled with cubes. Compatible objects are ideally sized between one and five feet, or, 30cm to 2m. At this point in time, DekkoScan is not accurate enough to scan smaller objects and larger objects take copious amounts of scanning. The object must remain absolutely still during scanning. Objects like large pictures, beer/coke bottles, sleeping pets, tattoos, and, of course, inflatable owls are ideal for scanning and render well, whereas objects like small action figures, empty transparent bottles, plain colored dress shirts, moving objects and cars won't render as well. The best way to scan an object is by placing it on a low-glare flat surface, preferably with little to no pattern. As the technology sees in black and white and needs a lot of contrast, reflecting objects won't render correctly. Click here for more information and tips for DekkoScan.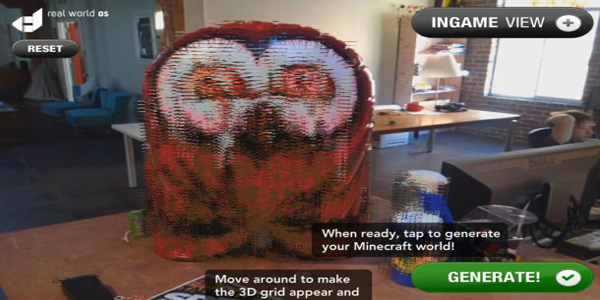 Dekko is aware that there is room for improvement and are already working on their first update. Excellent things can be expected from DekkoScan, and of course, Dekko, who have introduced into the gaming community new technology that is bound to go far.
Supported devices include the iPad 2, 3, 4, mini, iPhone 4S and 5, provided they are running iOS 6.0+.
DekkoScan is available for $1.99 in the App Store.