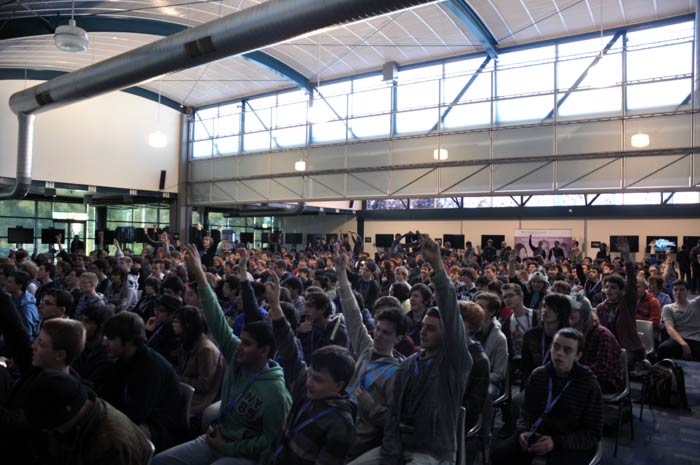 Computer Games Boot Camp, more commonly referred to as CGBC, has been running for 5 years now. What started as a simple event where kids from high school would come and play video games and hear a few presenters has exploded into a massive extravaganza covering everything I.T., technology and of course the games.
I volunteered at the event  for 2 years during my time at University and keep coming back mostly just for the fun of it. This year I was there to represent Capsule Computers and grab an interview with Andrew, the man who started the event and has organised it every year since its inception in 2009.
CC: For people who may not know of Computer Games Bootcamp, how would you describe the event to them ?
Andrew: CGBC is the best elements of everything there is out there. Many people when we've described it over the years still don't comprehend the scale and how much we cover. Initially back in 2009 it was Computer Games Boot Camp, you came in, you played a few games, you heard a few presenters and that was it. Now it's this interactive extravaganza. We stream live, we cover everything to do with I.T. which is why we call it CGBC now so people know it's not just about games.It's visual effects, it's programming, it's database, it's websites, it's applications, it's digital imaging, it's everything you can possibly think of.
We have all these guest presenters coming from all walks of life. We tell industry, tell it like it is, don't sugar coat it, we want people to know what it's like in their particular field, they come in and some present, some give workshops which could be anything from programming to 3D. Some companies will come for a few days and some will get heavily involved. They also promote resources that kids and schools can use for free which is a big thing and it's all high end. They tell us this is what we use and this is where you can get this free stuff as opposed to pirating something and filling your computer with malware.
We get around 600 – 700 kids through the door and on any given day there's about 400 on site.They watch all the different sessions, we do a bit of cosplay, we have information sessions, we have hands on workshops, there's alot of those. We have demonstrations for everything from overclocking to A.R. Drones to game tournaments to retro which includes things from all the way back like Atari 2600 right up to the latest PC.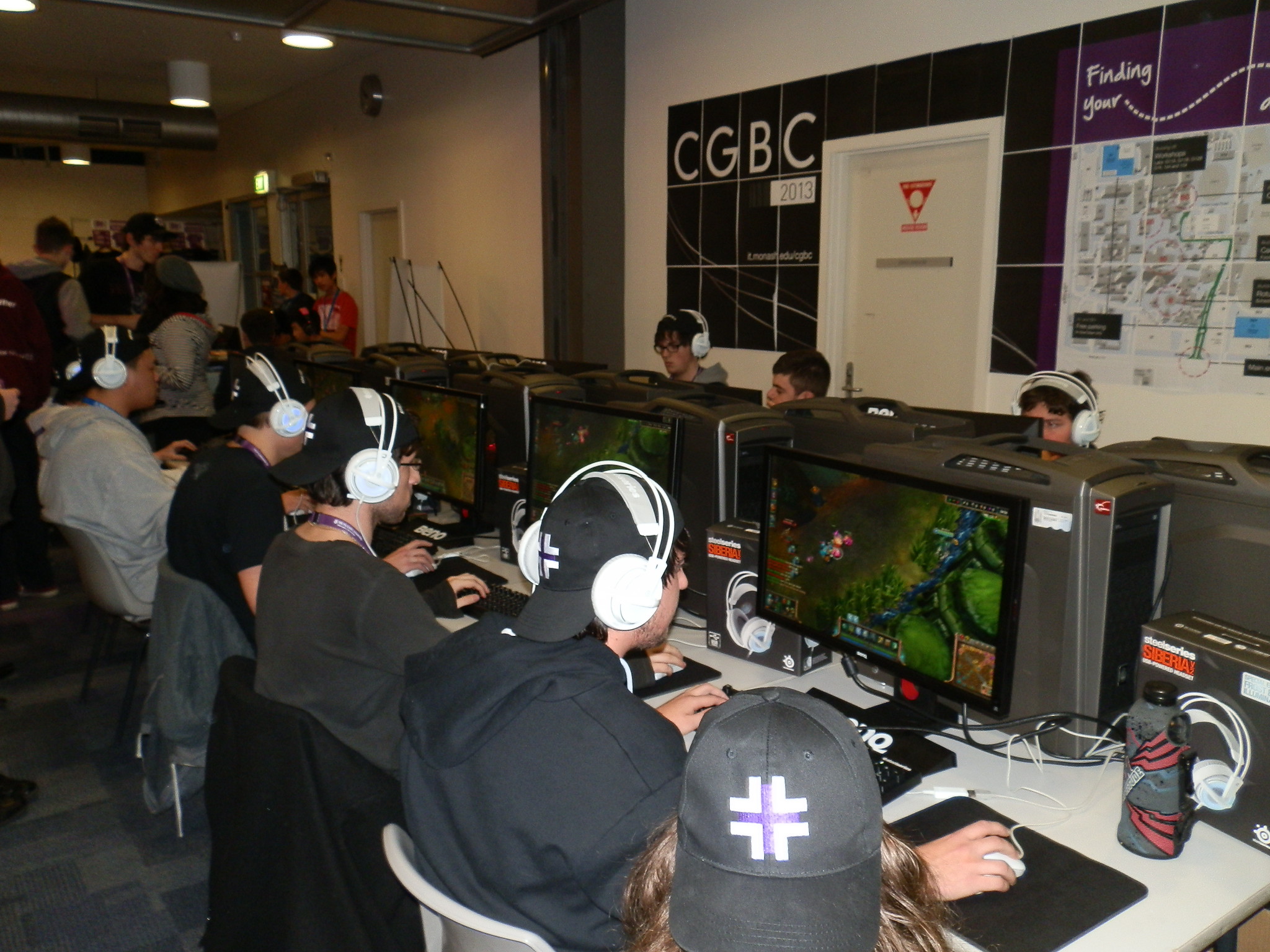 For example we have guys from overseas who are showcasing World of Tanks and they talk abot how they actually built World of Tanks. It's not just a publisher rocking up and going this is this game. It's this is this game, this is how we developed it, this is what we're doing, this is what we're going to do next, this is how you can get involved. From the competition side we will have a guy that plays in teams because we do alot of team and e-Sports.
As we speak there are literally hundreds of kids in labs developing their own product. We make it as hard as we can and it's up to them to produce the results at the end of the week because they need to learn how life works.When you go into a job it's not always about 9 to 5 and you know what's going to happen the next day, sometimes someone will walk in at five to 5 and say I need this and I need it by 8 tomorrow morning so they learn alot of that sort of thing.
There's also alot of prizes and giveaways, we do just about everything. We even have a morning show that runs each morning until ten before our live stream that runs from 10 to 6.
CC: This is the 5th Computer Games Bootcamp which has run annually since 2009. What prompted you to start CGBC in the first place ?
I thought, what would be an event I would like to attend when I was 15. I can still remember back then we went to one University open day and didn't really see anything that really stood out. Looking back, I remember there was one or two things like science where you think oh thats really cool because they had all the chemicals and all that stuff. But all the other areas they were like we've got a poster on the wall, we might have someone talk, but they didn't talk with us or to us and it just felt so highbrow. I remember thinking that going, I really didn't understand anything, I didn't understand 'pathways' and all that sort of stuff. I was left wondering what do you do and what's interesting. The things I was interested in no one seemed to be talking about. I'm interested in the film industry, I'm interested in games development, I'm interested in I.T. but there was nothing around.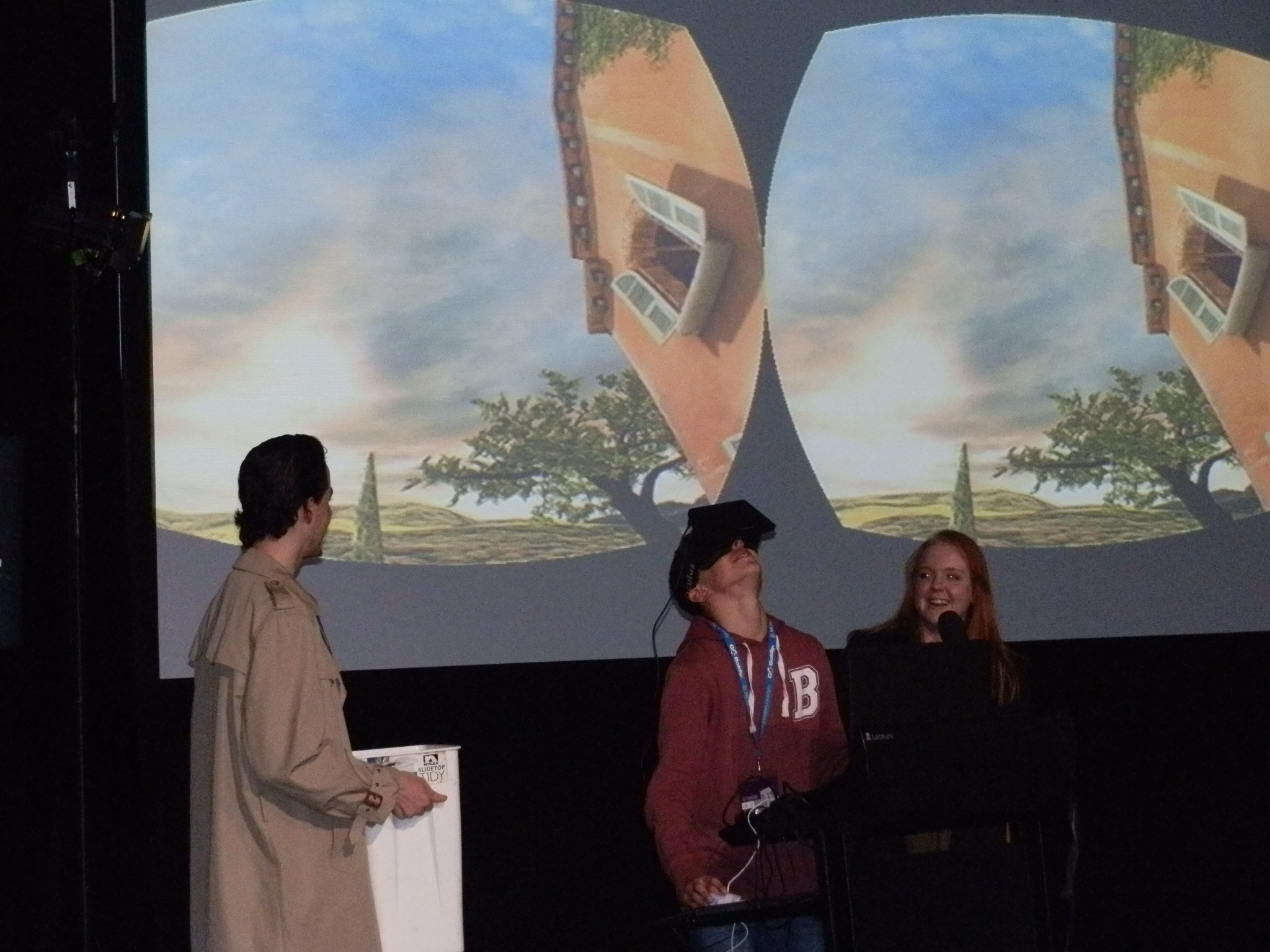 So probably since the beginning of the last decade I started dealing with high school e-Sports, running five day workshops, running competitions but they were all small little things that we would incorporate into big events, but I found that was lacking. I wanted to give people a real experiencre and I wanted it to be for people who were really interested in doing it, which is why we do it when we do. I thought, if we do this people will come. I didn't think it would be as big as it is now. For example we get people travelling in from China. These are high school kids. There are high school kids coming from all over Australia and the World. So it's exploded into this thing, it's amazing.
CC: How do you go about attracting these major companies and presenters to attend CGBC each year ?
Alot of the time they seek us out and that's happening more and more. We still put the hand out there because there's new things. Like now we're going into things like A.R. Drones which we got into a few years ago. Combat Creatures is really popular so we're doing that. Anything that's technologically based we're getting into because students like it, everything we're doing at the University whether it's under I.T. or Engineering or all the visual effects stuff, it's just as applicable. When we actually say the number of attendees I don't think they actually believe us and when they come then they go tell other people.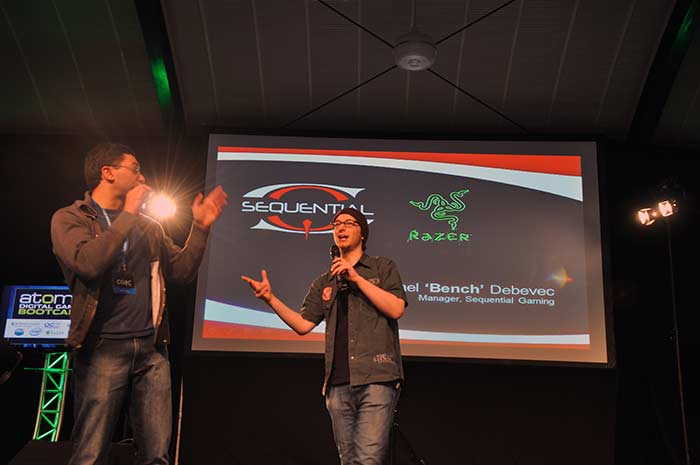 Gigabyte was only supposed to be here one day and they want to stay for the rest of the week now. They love it. That's the thing, it's created this massive community. It's a very friendly place, there's no racism or sexism or bullying we're very strict on that. Everyone want's to be here. There's an army of our volunteers and all these high school kids and industry all interested in the same stuff so it's not uncommon to find an industry person playing Magic with a high school kid. They all overlap and it creates this massive atmosphere and people want to be here on so many levels which is awesome and just makes for a better environment.
CC: If you could get any one presenter at CGBC from anywhere in the world, who would it be and why ?
That's a hard one because we're now getting so many people doing from all over the world. We were going to do a Skype call with the creator of Combat Creatures but we couldn't do it due to the timing. So he actually made a video just for CGBC. This multi-millionaire creator and he's made this video just for us. We've got directors, for example, there's a guy doing a Kickstarter campaign for Videogame: The Movie. He also did a special pre-recorded video.
I dunno I think alot of the people we get in are the dream people. If you picked like a big name, a celebrity, I don't know if they'd fit in or have anything interesting to say. There are some big people that have been around for 30-40 years that own some pretty big companies. That company manufactures one of the more popular consoles, he knows all about it so he may make an appearance next year. It's amazing that these companies that are in Thailand, Sweden, Singapore and New Zealand, they want to fly over and do CGBC.
CC: Alot of cosplayers attend the event, whats some of the best cosplay you've seen over the 5 years and what is your favourite day cosplay theme ?
There's been so many. In recent memory two that stood out last year. One guy dressed as Iron Man and it looked like Iron Man and it was totally awesome and another kid who returned this year as well dressed as Star Fox. I was in awe I was like oh look the mouth moves. It looked like Star Fox there was the fur and everything. This guy lives on a farm with only a generator and I was like where did you learn this? This thing looked movie authentic, if they ever did a Star Fox movie, this would be it. This wasn't paper mache, this looked like a fox. We we're just totally in awe of this creation. We had another guy dressed as War Machine, that was pretty cool. Some people really do some amazing stuff.
I generally don't cosplay at all, mainly because I don't pull it off very well! I'd rather the kids and volunteers and everyone else do that.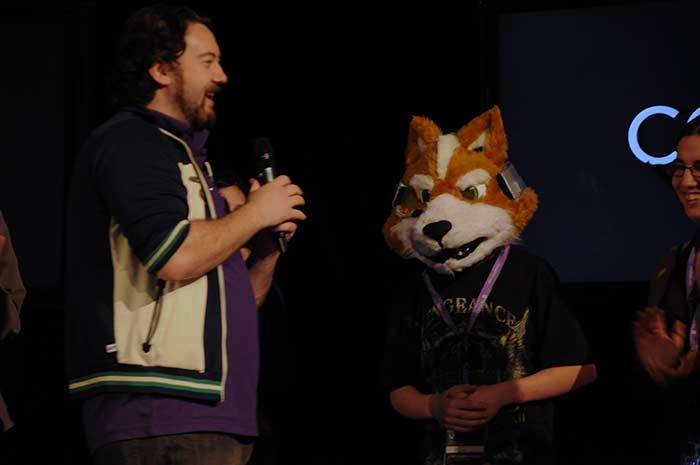 CC: What has been one of the most rewarding moments from CGBC over the last 5 years ?
The audience. They go crazy. It's good when kids come up to you and they're going that was the best experience of my life and you know they mean it.That's the first one. The second one is probably the parents and teacher that come and they're like this is incredible! We had careers teachers outside watching the TV's outside and they were just in awe and so excited. It gives everyone a buzz, especially the volunteers. The volunteers are awesome!
CC: What is your favourite memory from the last 5 years ?
Favourite memory. It was probably… 2009, the first one, the line of people waiting to come in. I was like wow that's alot, and that's really stuck with me. And 2010, at the beginning of the event again and walking out there. All I could see was people as far as I could see spilling out all over the place. I love the 2009 one because it was a special moment it was like wow people actually came. And then the next year just all these people and it's been like that ever since. Those are the two that really stood out because it was like O.K. we've got something really special here and we really need to do it. We don't let people down that's the big thing, people are in awe of it. I think this year, I would have to say already that it's been the best CGBC ever.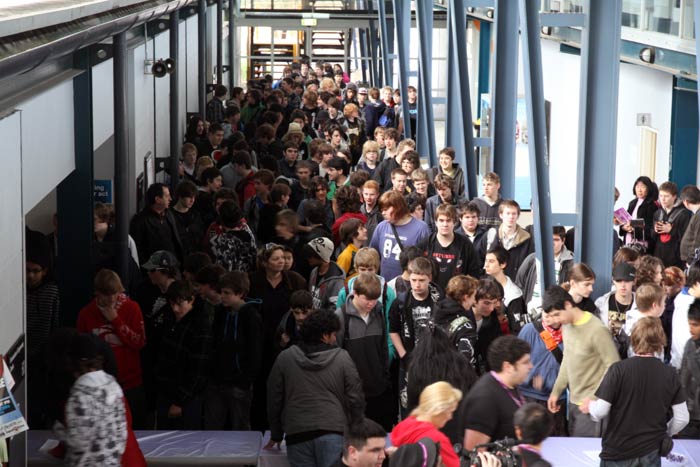 CC: Thankyou very much for your time Andrew, I appreciate the time you took to speak with me.
Not a problem, thankyou.
If you would like to know more about CGBC or are still in high school and want to attend the event next year, check out the Official CGBC Website. The site hosts a livestream if you would like to check out the final day of CGBC as it happens and a gallery full of pictures from past CGBC's. The event also has a fantastic partnership with TLC for Kids, a great charity that provides emergency distractions to nurture the emotional wellbeing of kids undergoing medical treatment, so please make a donation if you can.
If you have have been lucky enough to attend CGBC in the past or are currently attending let us know about your experience in the comments below!