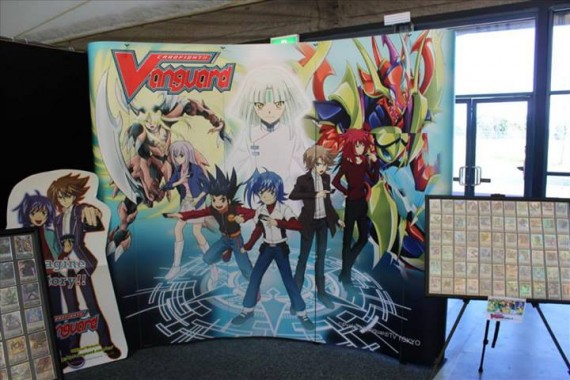 Bushiroad brought the fight to PAX Australia 2013 with their hit card game series Cardfight Vanguard. Whether you are young or old, it is never a bad time to card fight. That was undoubtedly true with the impressive turn out of Cardfight Vanguard players at the Bushiroad booth in the Big Top.
Players engaged in intense Vanguard battles, taught each other new tricks, traded and compared cards and even were able to purchase some new booster packs and decks from the booth itself.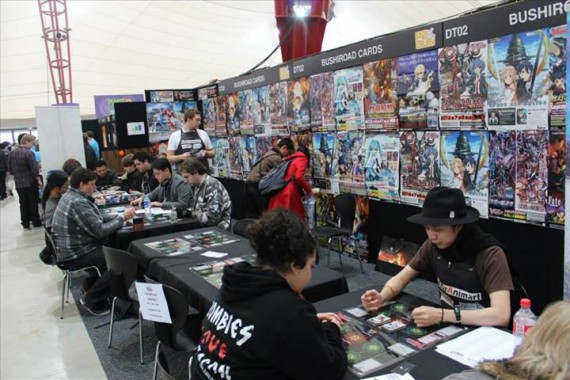 While Cardfight Vanguard may not exactly be all too familiar to Australian card game fans as of yet, the series has proven to be a colossal success in it's native country of Japan and across the world, having spawned several anime series, manga and live-action drama adaptations.
It was truly a Cardfight Vanguard fans wonderland at Bushiroad's booth, there was even a number of rare cards on show for cardfighters to look at as you can see below.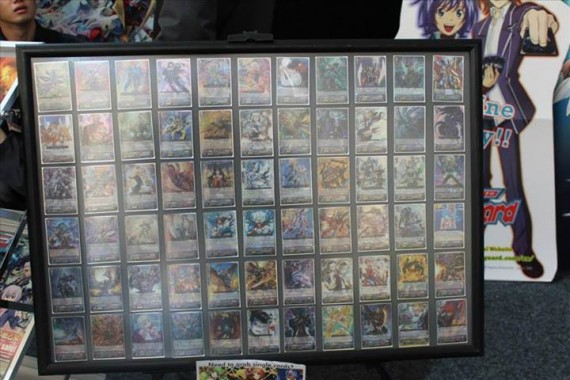 Other than Cardfight Vanguard, Bushiroad also had their other card game series Weiß Schwarz ('Weiß' is pronounced like 'Wise') on show, with several brands of Weiß Schwarz showcased including Sword Art Online and Fate/Zero. It was undoubtedly a jam-packed booth for Bushiroad card game fanatics and showcased how truly passionate these fans are for these amazing card games.