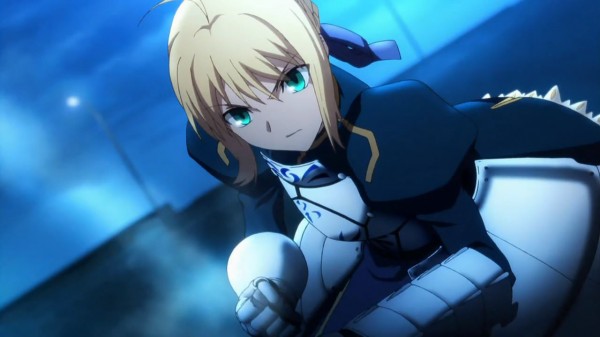 Neon Alley may have started with a limited line-up of series but now the service is blossoming into one that almost shouldn't be passed up. Today, Aniplex of America announced that they will be placing Fate/Zero on Viz Media's Neon Alley service and best of all, it will feature an English dub.
The English voice cast was also announced which can be found below:
Kari Wahlgren as Saber
Matthew Mercer as Kiritsugu Emiya
Bridget Hoffman as Irisviel von Einzbern
Crispin Freeman as Kirei Kotomine
Patrick Seitz as Assassin
Marc Diraison as Tokiomi Tohsaka
David Earnest as Archer
Doug Erholtz as Kayneth El-Melloi Archibald
Grant George as Lancer
Lucien Dodge as Waver Velvet
Jamieson Price as Rider
Johnny Yong Bosch as Ryunosuke Uryu
Dan Woren as Caster
Liam O'Brien as Kariya Matou
Kyle Hebert as Berserker
To go along with this announcement, the company also provided the below trailer for the English dub. The stream will begin sometime this Spring and as for Neon Alley, it is currently available on the PlayStation 3 and Xbox 360 as a premium app that requires a $6.99 monthly subscription to use.