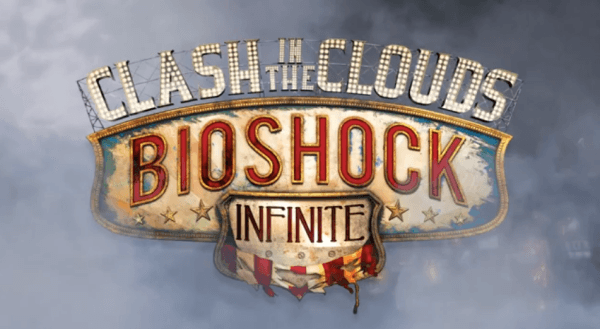 2K Games and Irrational Games, the studios behind Bioshock Infinite, have announced their first two DLC packs for the first person shooter.
The first DLC pack, "Clash in the Clouds," is developed by Irrational Games and is an action-focused pack that presents players with a series of unique, intense challenges. You'll combine weapons, gear, Vigors, Sky-Lines, and more in four new areas inspired by the environments in the classic game. Completing all 60 blue ribbon challenges will also unlock exclusives in the Columbian Archeological Society, getting you access to more Voxophones, Kinetoscopes, and more.
"Clash in the Clouds" is available today for 400 Microsoft Points (or £3.69) and is included in the Season Pass. You can check out the trailer for it below.
Also announced today was the DLC pack, "Burial at Sea." Set in the underwater city of Rapture before its fall, it will feature a two-part campaign featuring Booker and Elizabeth. Each campaign will be available individually for 1200 Microsoft Points (or £9.99) and are also included as part of the Season Pass. You can see its trailer below.