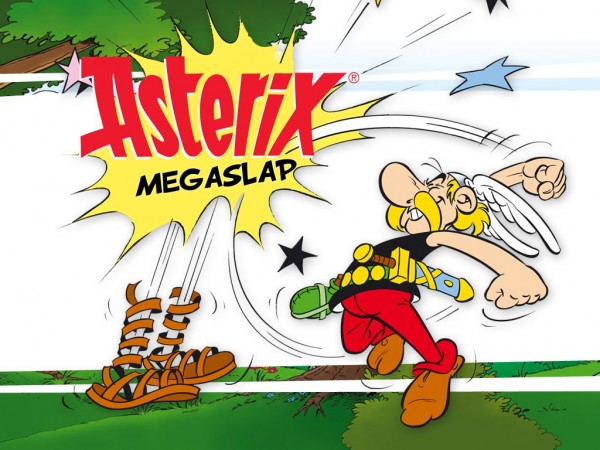 Asterix is a classic French comic book that many people around the world have fond memories of, myself included! It stars a village of Gauls holding out against Roman invaders thanks to a special potion that makes the drinker incredibly powerful. The diminutive Asterix and his giant best friend Obelix engage on adventures that often involve many Roman soldiers getting beaten up.
Asterix: MegaSlap will challenge players to launch a Roman soldier as far as possible with a single punch. Players will have access to a wide range of wacky customization options that will help Asterix send the Roman soldier into all sorts of far off places featured in the series, such as Rome, Egypt, and Lutetia.
Bulkypix has announced that Asterix: MegaSlap will be released on iTunes at the price of $0.99 for iPhone, iPod Touch, and iPad on July 25th, 2013. An Android version will follow soon after.