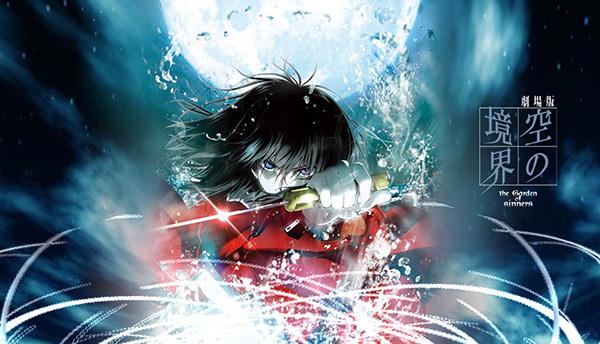 First announced in July of 2012, The Garden of Sinners/recalled out summer (also titled as Mirai Fukuin) is an anime film that will serve as an epilogue to the 7-part movie series by studio Ufotable (Fate/Zero).
The release date has been confirmed for September this year thanks to the jacket band of the manga's third volume. We earlier saw a trailer for the upcoming new movie, confirming its role as an epilogue to the dark, supernatural murder story.
Kara no Kyoukai – The Garden of Sinners was originally created by Type-Moon (Fate/stay night, Fate/Zero) as a light novel series and has since been adapted into the anime films and manga.
The movies have been brought stateside by Aniplex of America on BD/DVD with a DVD release soon to follow in Australia by Madman.