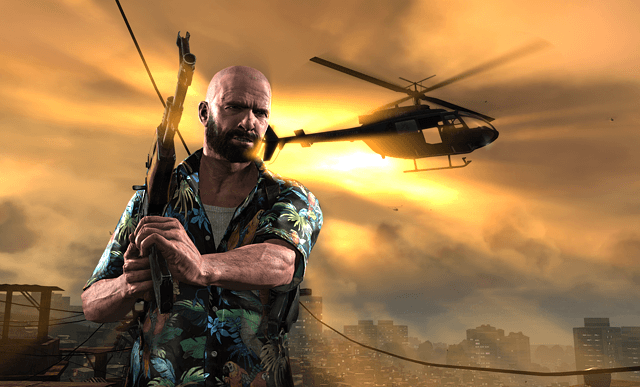 Rockstar has decided to bring the Payne to Mac, Max Payne that is. For those Apple enthusiasts who have yet to get their hands on the game now might be the perfect chance as Max Payne 3 is available today on Mac.
Max Payne 3 delivers a highly detailed cinematic experience that features Bullet Time and Shootdodge effects to bring more epicness to the action. Similar to the PC version, the Mac version will support several graphics options including "scalable high-resolution textures and character models, DirectX11 features, multi-monitor support and 3D."
Rockstar recommends a Mac with an Intel Dual Core Xeon / Core i Series 2.4 Ghz processor, OS X 10.7.5 Lion, 4GB of RAM, NVIDIA 8800GT or AMD Radeon HD 4870 with 512 VRAM, and 35GB of free storage space to play the game as it's meant to be played.
Max Payne 3 is now available from the Mac App Store and on Steam for Mac. If you want to see if the game is for you, check out our review of the Xbox 360 version.