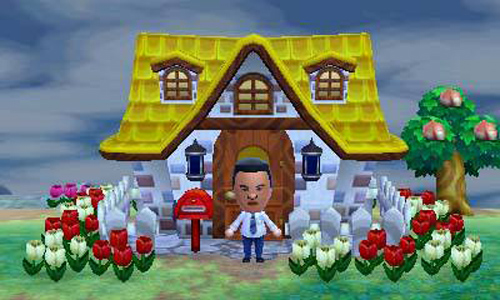 Animal Crossing: A New Leaf has only been out in Australia for a week, but the rest of the world has had it for a bit longer. The game is so far a huge success, with more than 300 thousand units sold in Japan, and tonnes of players all over the world turning on their 3DS systems every day to water plants, catch fish, and dig up fossils. The game is such a huge success, that The Villager (The player character in all Animal Crossing games) is making his debut as a playable fighter in the upcoming Super Smash Bros. games for 3DS and WiiU.
As a testament to its popularity, and to show how addictive the game can be; at the beginning of this year's E3, Nintendo posted this picture on their Facebook page: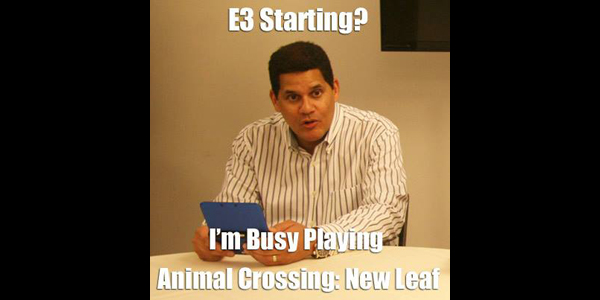 That's right, that is Reggie Fils-Aime, the President of Nintendo of America and the man who coined the phrase "my body is ready!" Since he has been playing so much Animal Crossing, Reggie has graciously let us into his massive house to see how he has it decorated. You can check out the video tour of Reggie's home below. Don't forget for all the upcoming event details for Animal Crossing: New Leaf, check out the game's official Facebook page. We have a review of Animal Crossing: New Leaf, and some more exciting Animal Crossing related stuff coming very soon, so be sure to stay tuned to Capsule Computers.