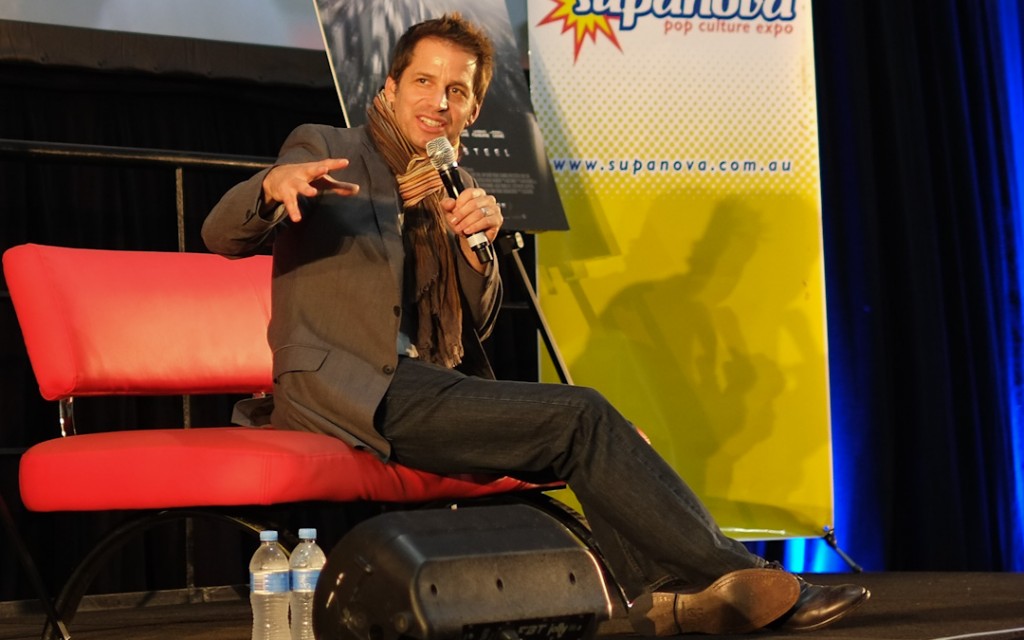 It wasn't as if the Supanova Pop Culture Expo 2013 needed any more superstar guests, with Karl Urban, David Hasselhoff, Carrie Fisher, Margot Kidder and the cast of the Dwarves from the Hobbit all present. But, we got one more – a Super-guest (or Supa-guest)…
Zack Snyder made his way down to Australia ahead of the Man of Steel Sydney premiere tomorrow night at Event Cinemas, George St. and appeared at the expo to grant us a last-minute addition to the FilmInk theatre panel line-up. It was actually announced during the events of Day 2! The following are some key quotes (paraphrased) from the Q&A session; mostly – naturally – revolving around Man of Steel, releasing here on June 27th.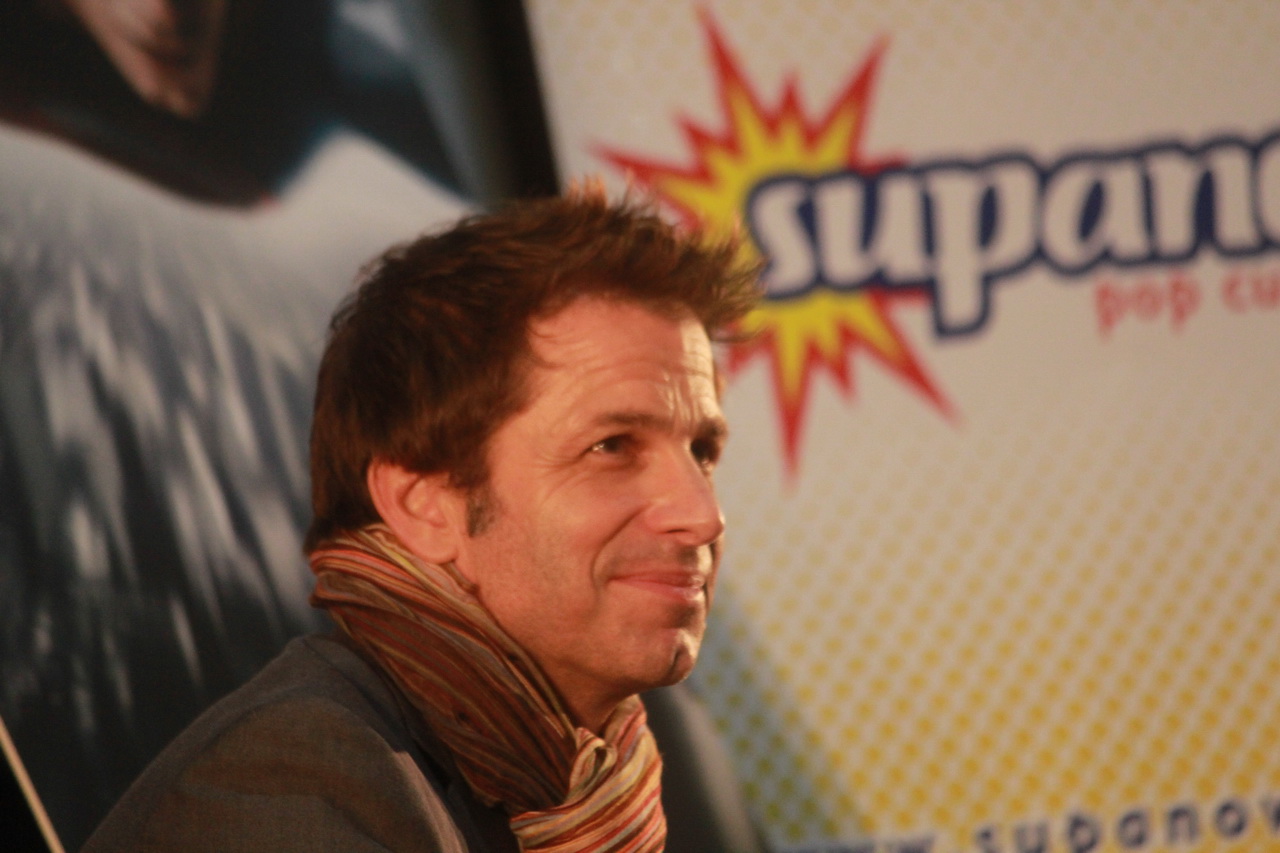 We all have an idea from trailers and other promotional material, but Snyder elucidated us on what his intentions were with his Superman film and how he pulled it back down to realism;
The main thing I wanted to do was take the idea of Superman and image a point of view where you look through his eyes and feel what he feels. […] And I wanted him to beat the shit out of some people!

It's really also about the human man that is inside Superman. […] This man who is still struggling to be accepted by society.
One member of the audience asked the question of how the project came to be, which sprouted from a lunch between Zack and Deborah Snyder and Christopher Nolan and his producing wife Emma Thomas;
I got a call from Chris and emma for lunch. On the phone, Chris said "Oh, I'm gonna talk about Superman at the lunch, is that cool?" and I was like "okaaay…yeah, of course". […] Then during the lunch we kind of kicked around our ideas of what Superman should be about and like. He pitched me a little bit of his idea and I thought it was super cool…super in the usual way; sorry, I didn't mean to do that! 

The thing that's amazing is that Chris is an amazing producer because he said to me: "Hollywood makes two kinds of movies – films by committee and movies by filmmakers. And those committee made movies suck!" So he always backed me from the beginning.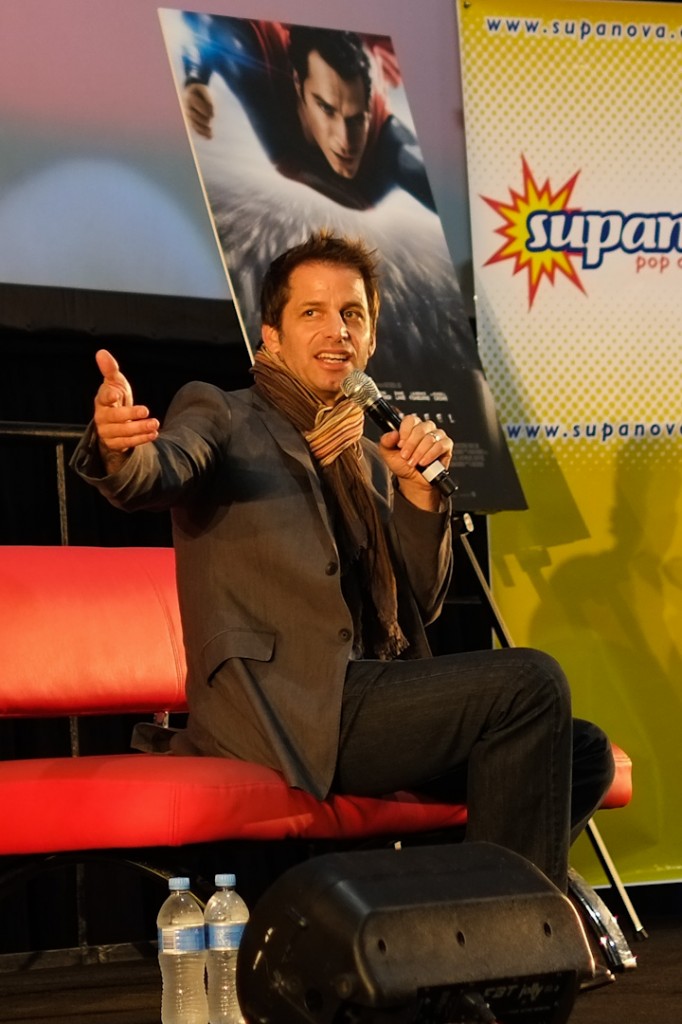 One of the more interesting topics for filmmakers in attendance was how Snyder handled the cinematography and dealt with the speed of these Kryptonian warriors. In past films, the action was put in slow-motion just so it could be clearly visualised. Snyder took a completely different approach;
The main thing I tried to do is I wanted to try and make the movie in the most realistic way I can [with respect to the rules of the characters and world]. The more embellished the cinematography is, the more it gets away from you. […] We tried to make it that he would be hard to photograph or film because he's so fast! And when the fighting starts, it's just mind-blowing!
Snyder continued to shed some light on some of the major elements of the film – character design, villain choice and the score;
On Superman's new suit: I love the underwear personally! I tried hard to get the underwear in. […] I got the costume artist to try it out and I was like, "wow…that's underwear isn't it!" [Realising the Sillyness of it]

On the choice of Villain: Well, I picked Zod for the movie because he is the first battle where you can imagine he is the equal of Superman, at least physically. He poses a real challenge physically. For future films, there can be a progression in terms of the 'chess move guys'. […] My favorite villain is probably Lex Luthor though.

On Hans Zimmer's score: Even when we were making the movie, we had to pretend those movies [Superman I-IV] didn't exist. […] When I sat down with Hans, he was petrified by the frickin' thing – as he should be and as I was. […] The theme was that it's not all about the glory and himself for Superman.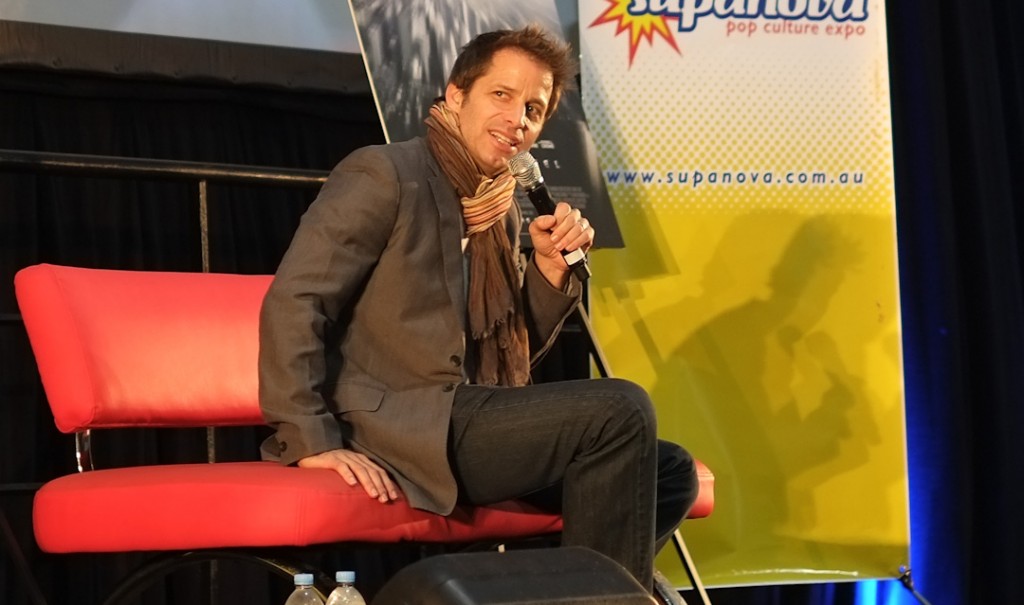 One attendee asked a loaded question that garnered what could be considered a controversial answer from the director. He was an aspiring filmmaker who asked Snyder's thoughts on piracy, specifically as an avenue for independent filmmakers to get their work seen without having to "go through the system";
As long as you're not pirating my movies! [Jokingly] […] I do believe that if you're really into it, then no one's going to stop you. If your passion is so that you would break the law to make it, then that's correct.
Finally, if you have wondered whether or not Henry Cavill was top choice for the starring role, here's your answer;
I really wanted Henry from the beginning. […] We wanted to test-fit the suit to see what it looked like on him, but we didn't have our costume yet, so we got the Christopher Reeve costume; they brought it over from the archives.The guys were like "oh, you cant touch that!…we thought you just wanted to look at it!" […] But we got the pattern so we sewed an exact copy and put Henry in it. You know how some people, you just look at them costumed up and you say "look, that's a pretty good costume". But looking at him, we just thought "look, it's Superman!".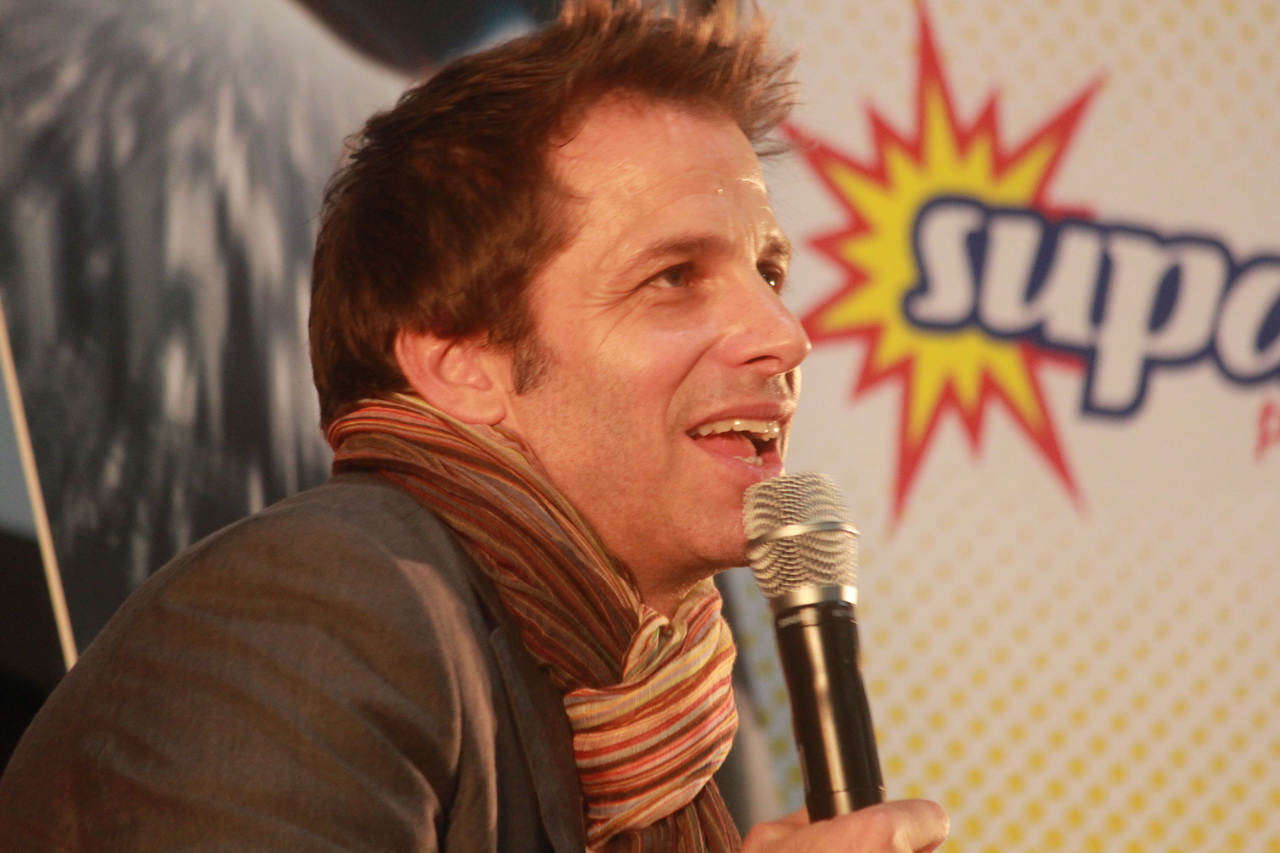 And soon after, the panel was over and the very busy Snyder was on his way. Something to leave you with is the answer to the not-so-age old question – who would win between his Watchmen's Dr. Manhattan and Superman: "Dr. Manhattan would win for sure! Are you serious? That's ridiculous!"