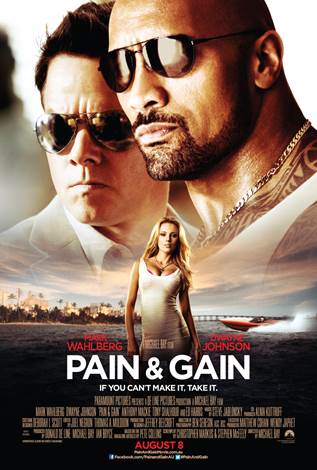 Paramount Pictures' action-comedy Pain & Gain will be coming to cinemas nation-wide August 8.
Visibile to the right is the brand-new poster, featuring main protagonists Daniel Lugo (Mark Wahlberg) and Paul Doyle (Dwayne Johnson).
Although the film is based on a true story that isn't funny in the least, this Michael Bay directed romp is hoping to make us laugh at these gym-junkie extortionists known as the Sun Gym gang, of which Adrian "Noel" Doorbal (Anthony Mackie) is also a member.
You can also check out the most recent International Red Band trailer embedded below.