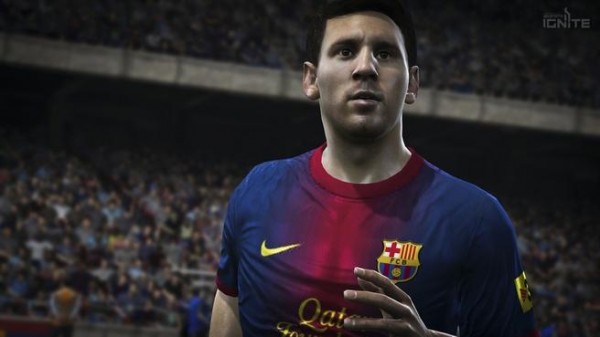 EA was extremely busy on the sports front at their E3 press conference today. FIFA 14 received two new trailers in a press conference spot that features football star Lionel Messi, his Barcelona teammates, and Canadian musician Drake.
FIFA 14 is the first game in the series to feature the new Ignite engine. The new engine brings smarter and more realistic AI, more realistic ball physics, and stadiums that respond to the emotional ebb and flow of the game. "FIFA 14 on next gen consoles will feel alive with players who possess human-like intelligence, reactions and instincts, players who move and behave like real athletes, and stadiums that buzz with electricity and excitement," said David Rutter, Executive Producer of the EA SPORTS FIFA franchise.
FIFA 14 will be released for Xbox 360, PlayStation 3, PlayStation 2, PlayStation Vita, Nintendo 3DS, Windows PC on September 24th, 2013 in North America and September 27th in Europe. The Xbox One and PlaySation 4 versions will be released sometime in the next 12 months.